The Auto Expo, the Asia largest automotive show jointly organized by Automotive Component Manufactures Association of India (ACMA), Confederation of Indian Industry (CII) and Society of Indian Automobile Manufacturers (SIAM) was held at two different venues with clear focus of automobiles (Auto Expo Motor Show) and auto components (Auto Expo Components Show) during Feb 4th -9th. As the product provider of Automotive aftermarket, LAUNCH attended the Components show which was held at Pragati Maidan, New Delhi, with local dealers. Auto Expo Components 2016 had a special emphasis on technological innovations in the areas of safety, environment and fuel efficiency.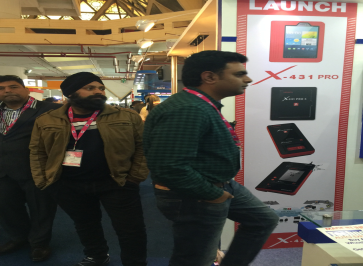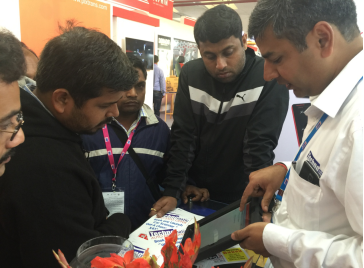 LAUNCH golo series, X431 PRO & PRO3 were presented on the booth, which attracted lots of visitors, including workshop technicians, traders?? They gathered around and listened to the product introduction carefully. Some of them ever used LAUNCH products, and felt they are handy and accurate, so very interested in LAUNCH newly- developed scanners.
He India Auto Industry is highly competitive with a large number of global and Indian auto-companies. Besides, the aftermarket in India also continues to grow at a rapid pace and India is poised to be one of the fastest growing automotive markets worldwide over the next decade. So the Auto Expo Components Show 2016 became the window to the India and global market.