Automec 2019 was held in Sao Paulo from 23 rd  to 27th April, which has exhibited 11 times successfully and one of the leading fairs of its kind in Latin America. Whereas hundreds of worldwide customers were attracted by Launch's powerful and comprehensive products. The most impressed parts of the exhibition are Launch splendid decoration, plus advanced diagnostic technology.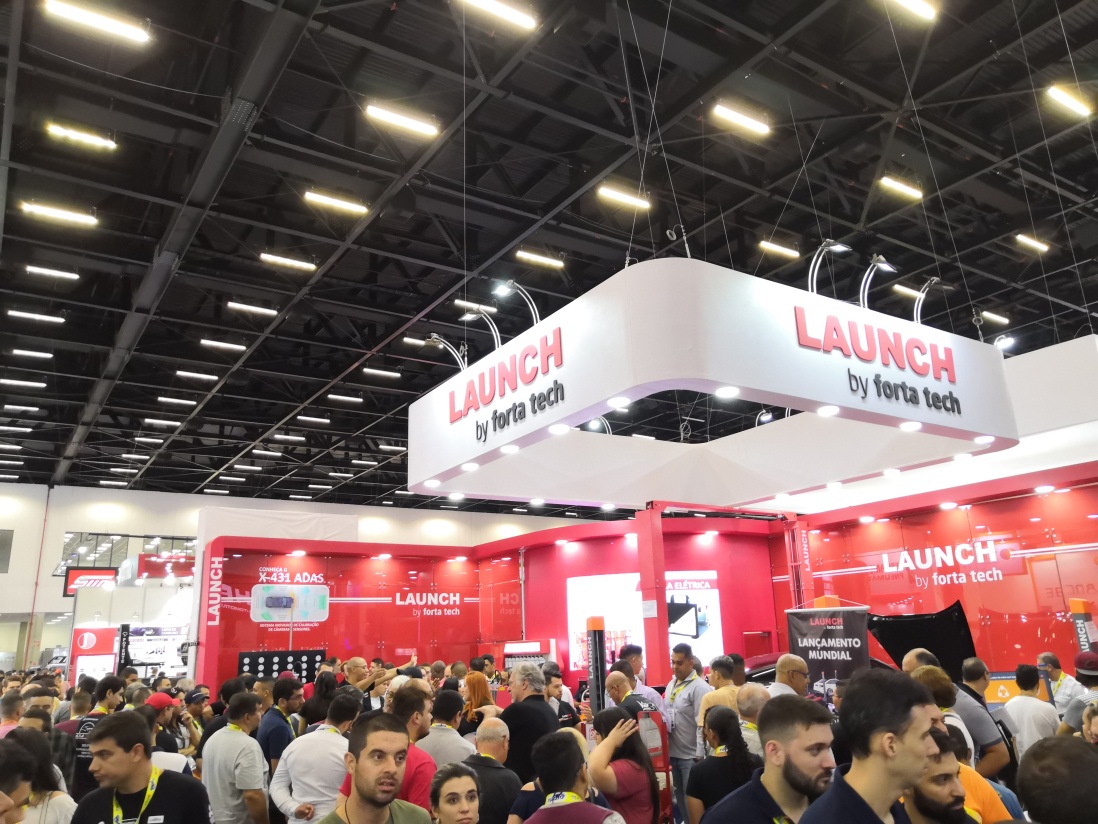 Launch had showcased innovations and solutions in the areas of diagnosis, inspection, spare parts and maintenance and so on. The lists are included X-431 PADV,X-431 PADIII, X-431 PRO3/PRO, X-931 Wheel Aligner, X-861 3D Wheel Aligner, X-431 ADAS, CNC 602A Injector Cleaner &Tester etc.  The customers not only came from Argentina, Brazil, Paraguay, and Uruguay, but also from Turkey, China and South Korea. According to data of exhibition's sponsor, the number of visitors from China account for 10 percent. The business cooperation between China and Brazil is becoming more and closer.
The first advanced diagnostic technology is non-contact wheel align, which was showcased by Launch X-931 Wheel Aligner. "Unnecessary to vehicle-pushing compensation operation" "Effective and fast run"…It is the non-contact technology that change the way of traditional wheel alignment. Meanwhile, the new technology improves the work efficiency largely, thereby the technician can earn more money comparing to the precious time.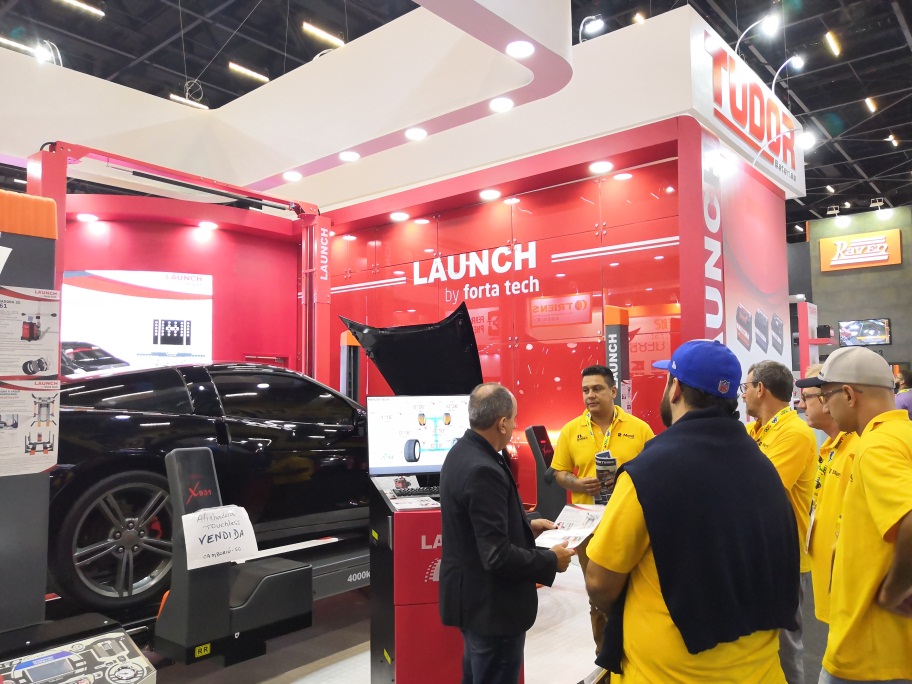 X-931 Wheel Aligner in the exhibition
Besides, with the rapid development of automotive electronics and the improvement of relevant safety standards and consumer demands, more and more people start to pay more attention to ADAS technology, is also for the upgrade of traditional function vehicles to smart cars.
The X-431 ADAS PRO is the first calibration tool introduced by Launch to the automotive ADAS calibration market. Adjusting sensors such as automotive radar and camera, the X-431 ADAS PRO support Adaptive Cruise System, Lane Offset Warning System, Calibration of Night Vision Systems, Blind Spot Detection Systems, Panoramic Surveillance Systems, etc., Launch X-431 ADAS PRO has the advantage of covering a wide range of car models and calibrating to the OA level. Taking advantage of Launch technology, the X-431 ADAS PRO made the car safer during driving.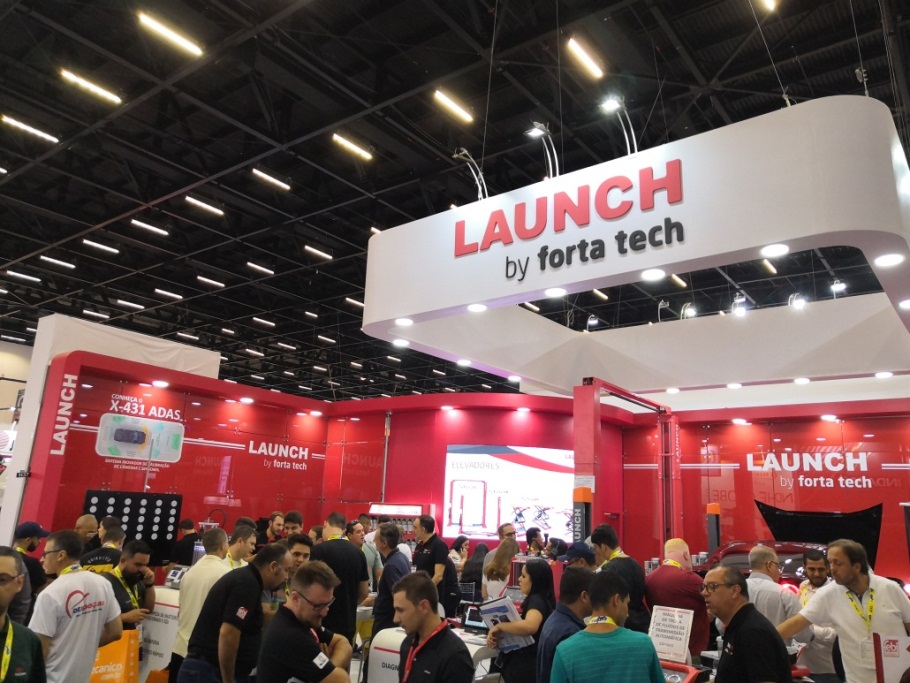 X-431 ADAS PRO in the exhibition
The team's teamwork is like a twisted rope and brings huge energy. There are about 20 people on the site to provide professional services to customers, so that we can better listen and solve their problems properly. As an important way to maintain customer relationship, the exhibition is dedicated to serving customers. Some of our clients have strong professional knowledge and often give us many valuable suggestions to help us continuously improve our products. This is a great journey that we cherish every opportunity with customers. See you all in 2021.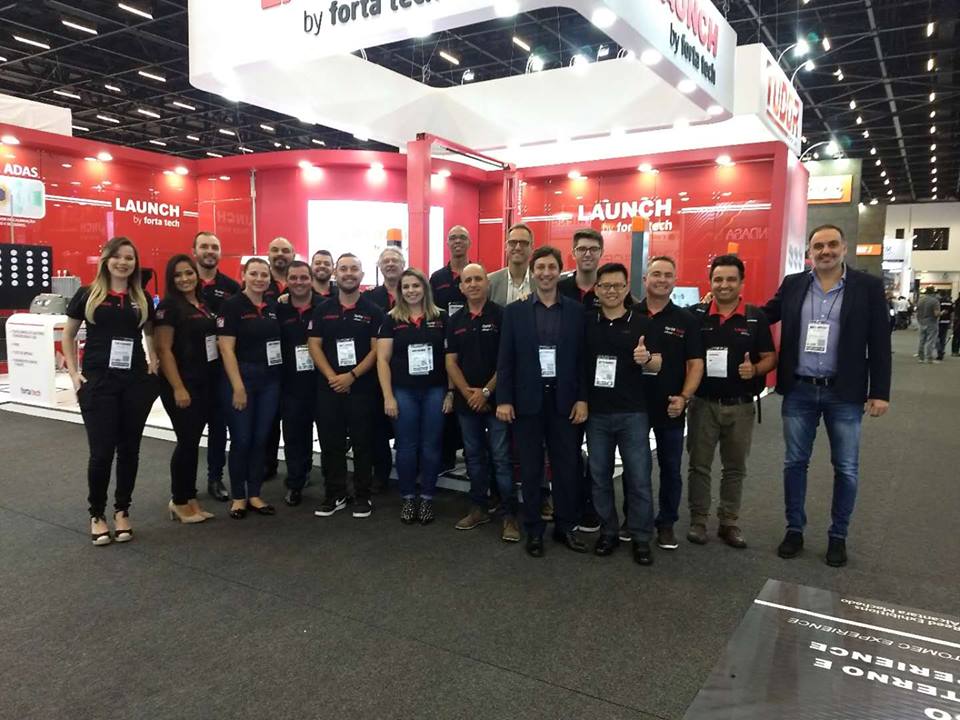 Launch Team