I have to say that March is the carnival of member of the automotive aftermarket; the international exhibition was held one after another where made people flow back and forth. Motortec Automechanika Madrid 2019 (March 13 to 16), 2019 Beijing AUTO MAINTENANCE & REPAIR EXPO (March 21 to 24), Automechanika KUALA LUMPUR 2019 was held in the same period. It is hardly to say that the customers can have the opportunity to visit each exhibition. However, no matter where you are and Launch Company is waiting for you in the booth. Let's first take a look about Malaysian Exhibition!
The Automechanika KUALA LUMPUR 2019 is the 11th of the Frankfurt (Malaysia) international auto parts exhibition, and that means Launch Malaysia Office had attended for 11 times. In line with the market promotion, Launch Company has increased the booth square this year, to give customers a better visit experience. In 2019, the scale of the exhibition will reach 7,465 square meters with a total of four pavilions. It attracts more than 8,000 visitors from around the world and over 300 companies from around the world.
Once enter in the exhibition hall, you will found the launch poster in the first sight, which show the new highlighted products. In addition, Launch booth is near at the entrance and is the most attractive company. At the exhibition, Launch Company mainly showed the X-431 PADIII automotive diagnostic scanner, X-431 PRO automotive diagnostic scanner, X-431 PRO 3 automotive diagnostic scanner and new X-931 Wheel Aligner, x-861 3D wheel aligner, tire changer and tire balancer. The latest product X-431 ADAS also showcased in this exhibition. At the same time, Launch company professionals give customers on-site training and explanation, the exchange of diagnostic information and learn from each other.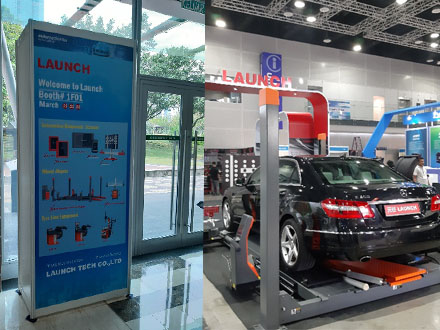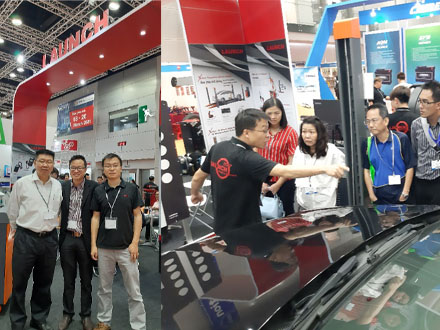 The exhibition also invited our dealers to join us, providing the latest products and best services to the on-site customers. At the same time, the product promotion activities were carried out on site, and the customers don't want to go because of preferential margin.
According to the data, the number of audience reached the record. Launch share the most attractive products of this exhibition to all customers. The highly recommendation are the X-931 Wheel Aligner and the X-431 ADAS. On the opening day, the Malaysia government minister came to visit Launch booth and expressed warm greetings. Our sale personnel showed the minister our classic X-431 series of automotive diagnostic equipment.
 The new products and technology made the Launch booth outstanding in the exhibition, and the on-site orders continued. We are willing to share more advanced and more favorable products to our customers and work together to create a better future.