As we all know, the North American market is the world's largest auto parts demand market, which is an integral parts of Launch overseas markets. As a global supplier of automotive diagnostic equipment, Launch actively participated in the North American industry's two major auto shows: AAPEX and SEMA, the full name of 2018 Automotive Aftermarket Products Expo (10.30-11.1) and 2018 Specialty Equipment Market Association (10.30-11.2).
It is reported that about 162,000 exhibitors from 135 countries participated in the American AAPEX exhibition. As the largest and most professional automotive service after-sales exhibition in North America, it has a certain position in the global auto parts professional exhibition, and is only open to professional audiences. At the same time, SEMA is one of the world's most famous exhibitions for modified cars and refitting parts and one of the world's largest professional automotive aftermarket services. As one of the most important parts of the overseas market, we hope to present the latest products and technologies to our customers timely. In addition to the North American market, the show has attracted many customers in the Latin American market, and the Latin American market is also not to be underestimated.
Launch, as the leader of the domestic automotive aftermarket, has demonstrated the advantages of the full range of products in two dimensions at the two largest exhibitions in North America, and most of the products are debuted in the United States, attracting manufacturers and distributors from all over the world. Based on the different positioning of the two exhibitions, AAPEX exhibited mainly the Launch automotive diagnostic equipment series, including the PRO product series, the MILLENNIUM series, the TPMS series and the Creader series while the SEMA exhibition site focused on the large-scale equipment of the Launch. the SEMA exhibition provide a full range of solutions for auto repair shops, including X-931 non-contact four-wheel aligner, X-431 ADAS, TWC-521 tire changer and KWB-521 balancer. At the two exhibitions, Launch provided a systematic and comprehensive solution for future development and shared forward-looking development concepts.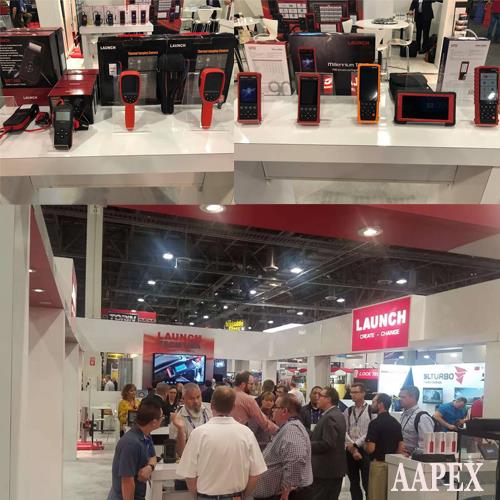 AAPEX Scene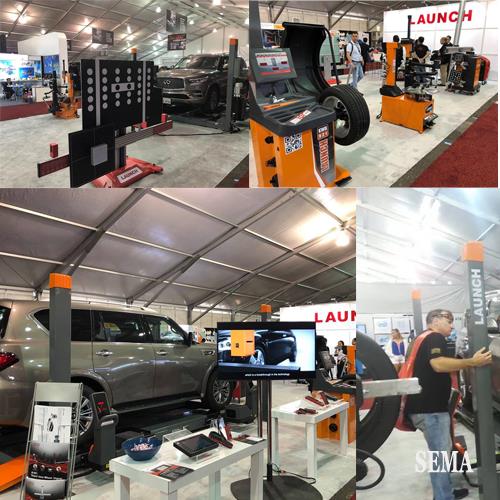 SEMA Scene
What is gratifying is that Launch American X-431 Torque product awarded 2018 Top 20 Tools Motor. Launch has won this special award for concessive years. Thanks to the Affirmation of the Launch by the Main Committee, we will continue to bring more high-innovation products to the industry and demonstrate strong R&D capabilities.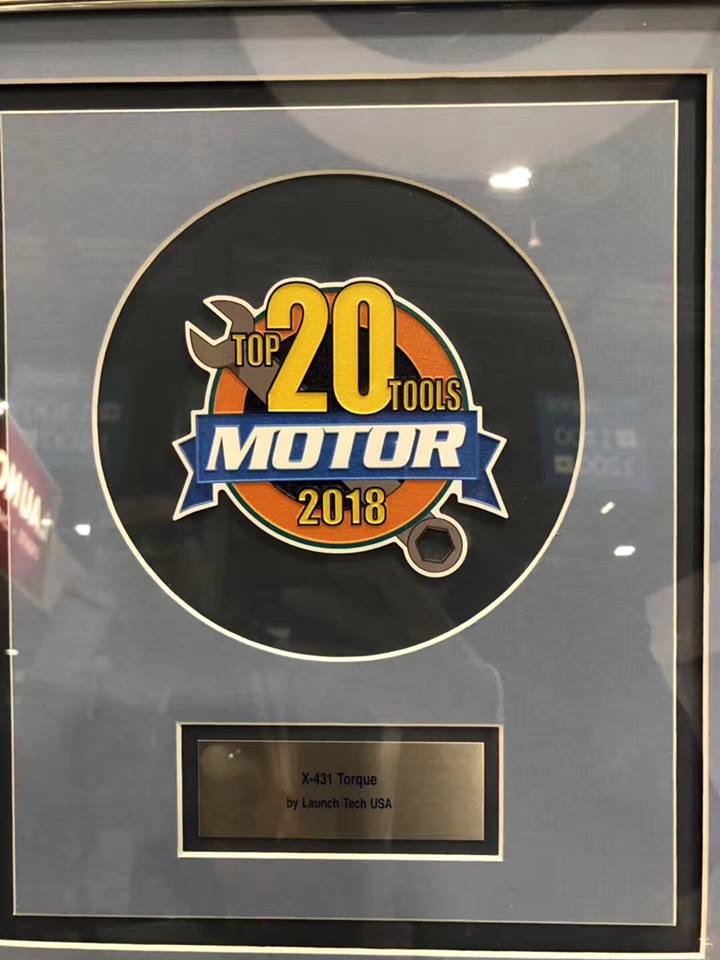 2018 Top 20 Tools Motor
The success of an exhibition is the efforts of all the people of the Launch. From the early planning to the later implementation, we are glad to give a satisfactory answer to the customer. Two events provide two different exhibition experiences to customers, which keeps our on the road to innovation. Thanks to all the customers and compatriots who came to the booth, let us continue to meet in 2019.