In the early of February, the north area of China is still chilly while the sale managers from Launch have started their new journey to attend the Automechanika Riyadh 2018 and Autoexpo 2018.

Saudi Arabia, the Arabian peninsula, also known as the bay area, automobile consumption of bay area up to 1.4 million, Saudi Arabia accounts for 650000 units, the vigorous development of automobile industry brings people demand for automobile maintenance, its importance is self-evident. Let's have a look at the scene of Automechanika Riyadh 2018.
Overseas sale manager had traveled thousands of miles from Shenzhen to Riyadh. The exhibition is held at the Riyadh exhibition center in Saudi Arabia from February 5 to 7, 2018. On the one hand, our enthusiasm and professional made customers believe, attracted many local visitors to Launch booth, at the same time customers have unique insights for car diagnostic equipment that made us more possibility of cooperation. Launch dealers have come to the exhibition booth to help us, which has brought us closer to the customers in the language and created better communication opportunities for us.
X-431 PRO car diagnostic equipment is hot sale product; its cost-effective made it popular in the global auto repair industry. In the exhibition, many local customers are interested in it, which is light and easy to carry that is more convenient for maintenance workers and technicians. In addition, Launch has more series products in demonstration, for instance, X-431 PADIII automobile diagnostic equipment, X- 431 PRO3 PADII automobile diagnostic equipment, X - 431 automobile diagnostic equipment, auto Creader diagnostic tool series, etc. In addition, the CAT -501S Auto transmission cleaner and Fluid Exchanger is displayed, also attracted a lot of customers.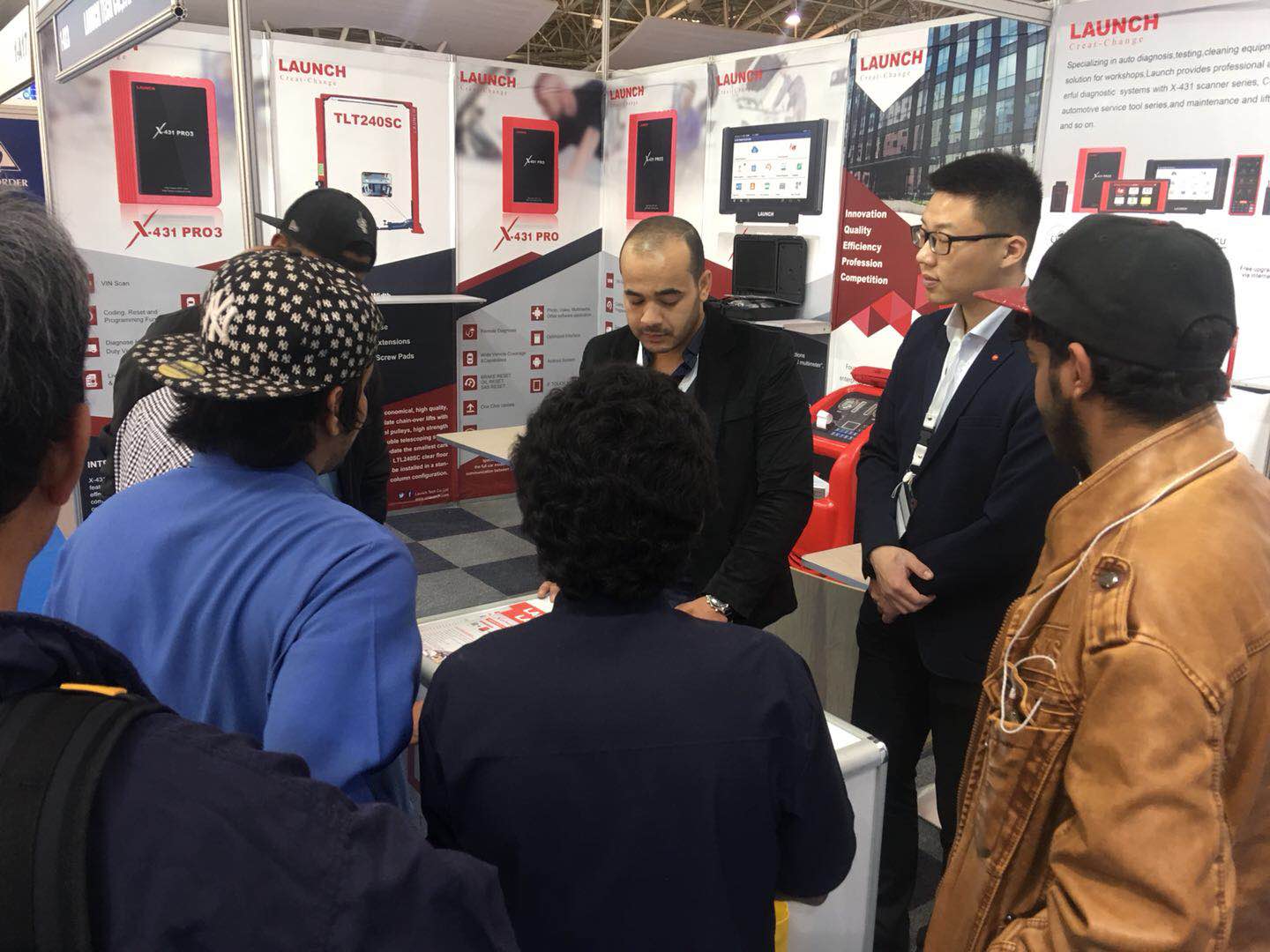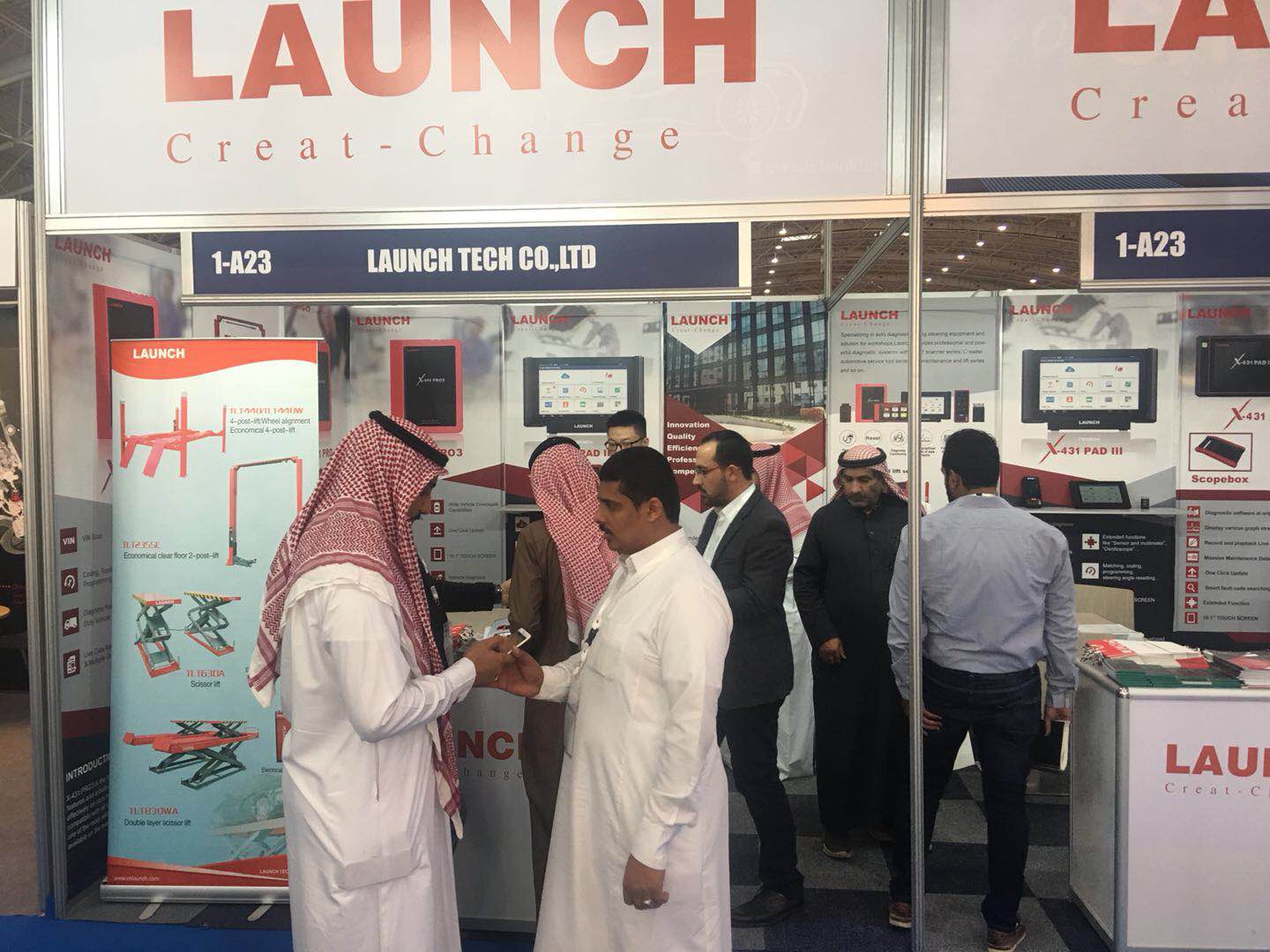 LAUNCH BOOTH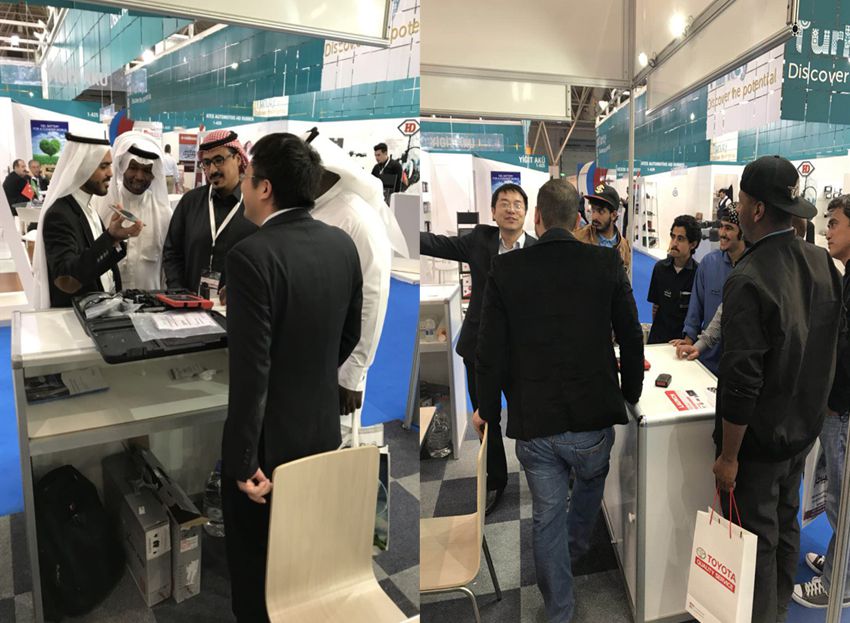 LAUNCH BOOTH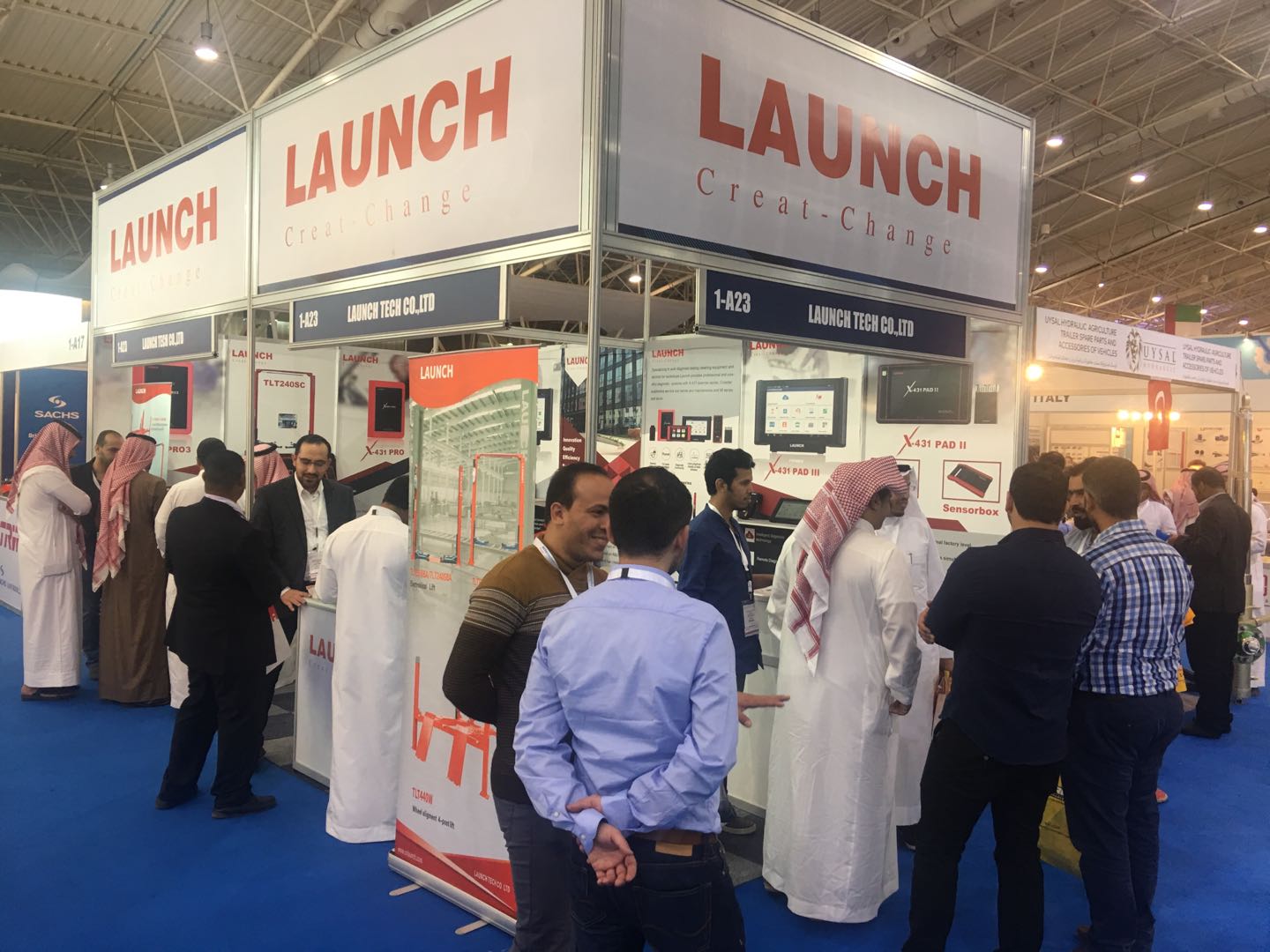 LAUNCH BOOTH
From the feedback of overseas sales manager, this exhibition has benefited a lot. It has guiding significance for the future market promotion of Launch, and the intention order has been reached the site. Riyadh, Saudi Arabia auto show was the largest in Saudi Arabia sales exhibition. Riyadh exhibition will greatly improve the accesses of global buyers into Saudi Arabia. The 90% audience comes from Saudi Arabia, which is good for the company to better serve the market in the region.
In February, the Launch global footprint spanned two states, from Riyadh to New Delhi. As the Automechanika Riyadh has just ended, Launch and their dealer attended Autoexpo auto parts. Autoexpo auto part is the India's biggest event and long-awaited event, the car industry in the big fair held in India.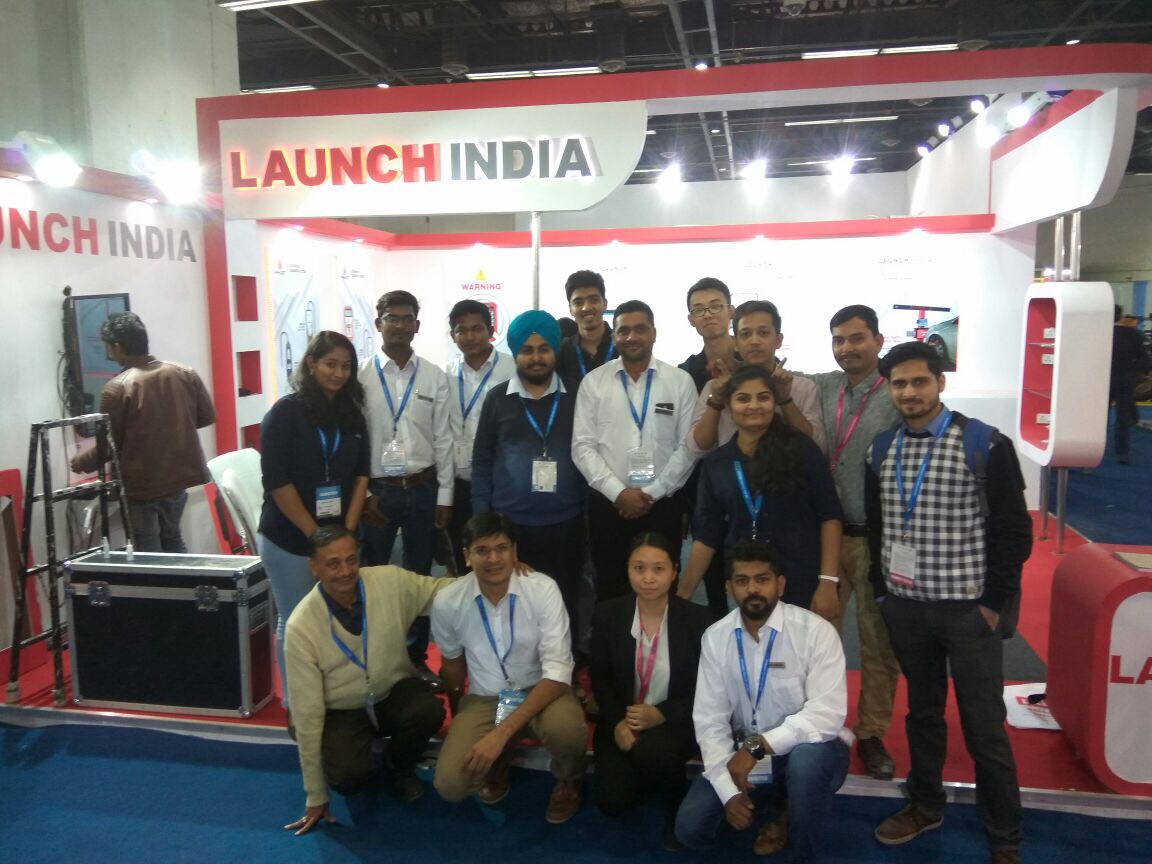 LAUNCH BOOTH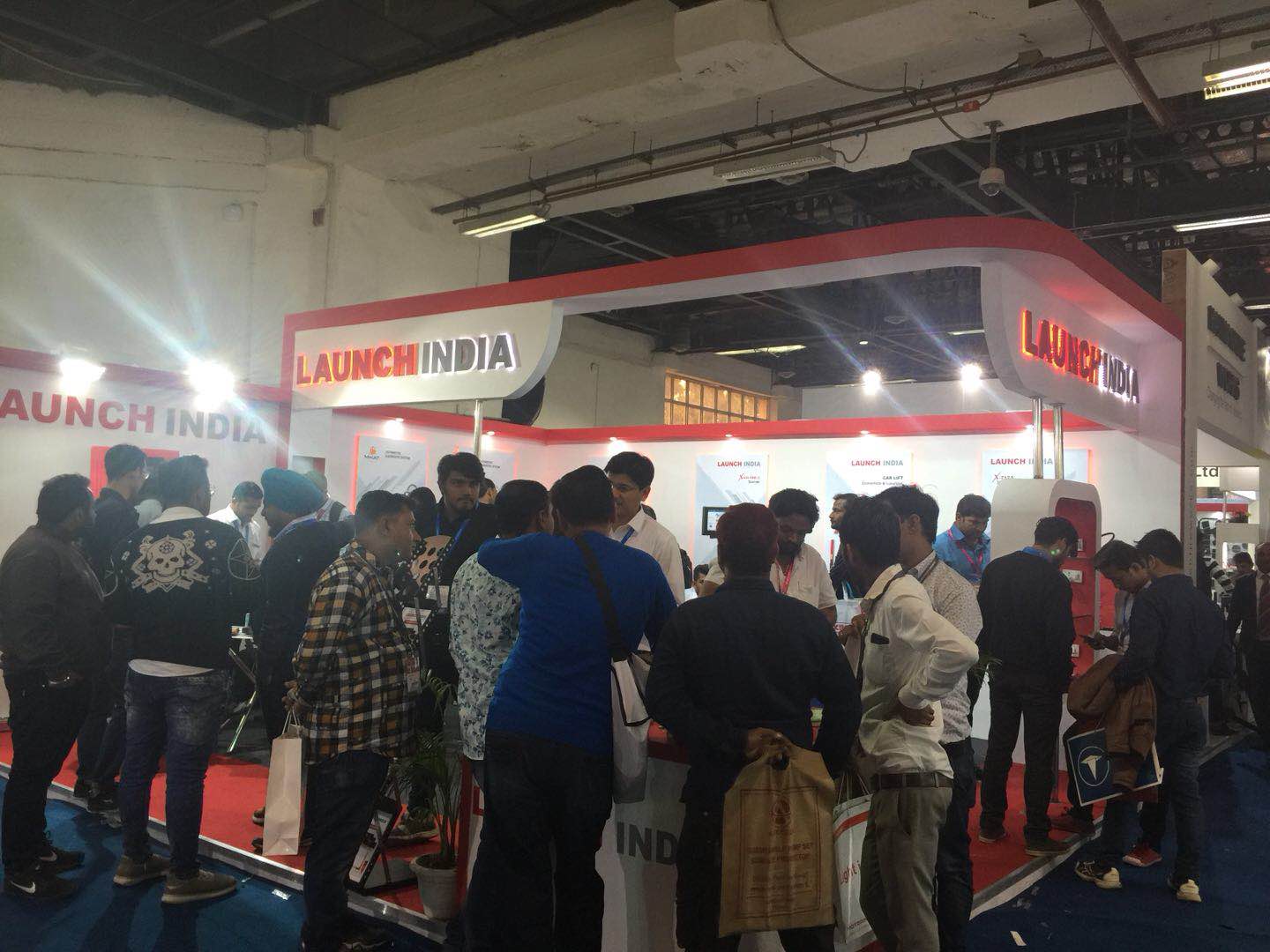 LAUNCH BOOTH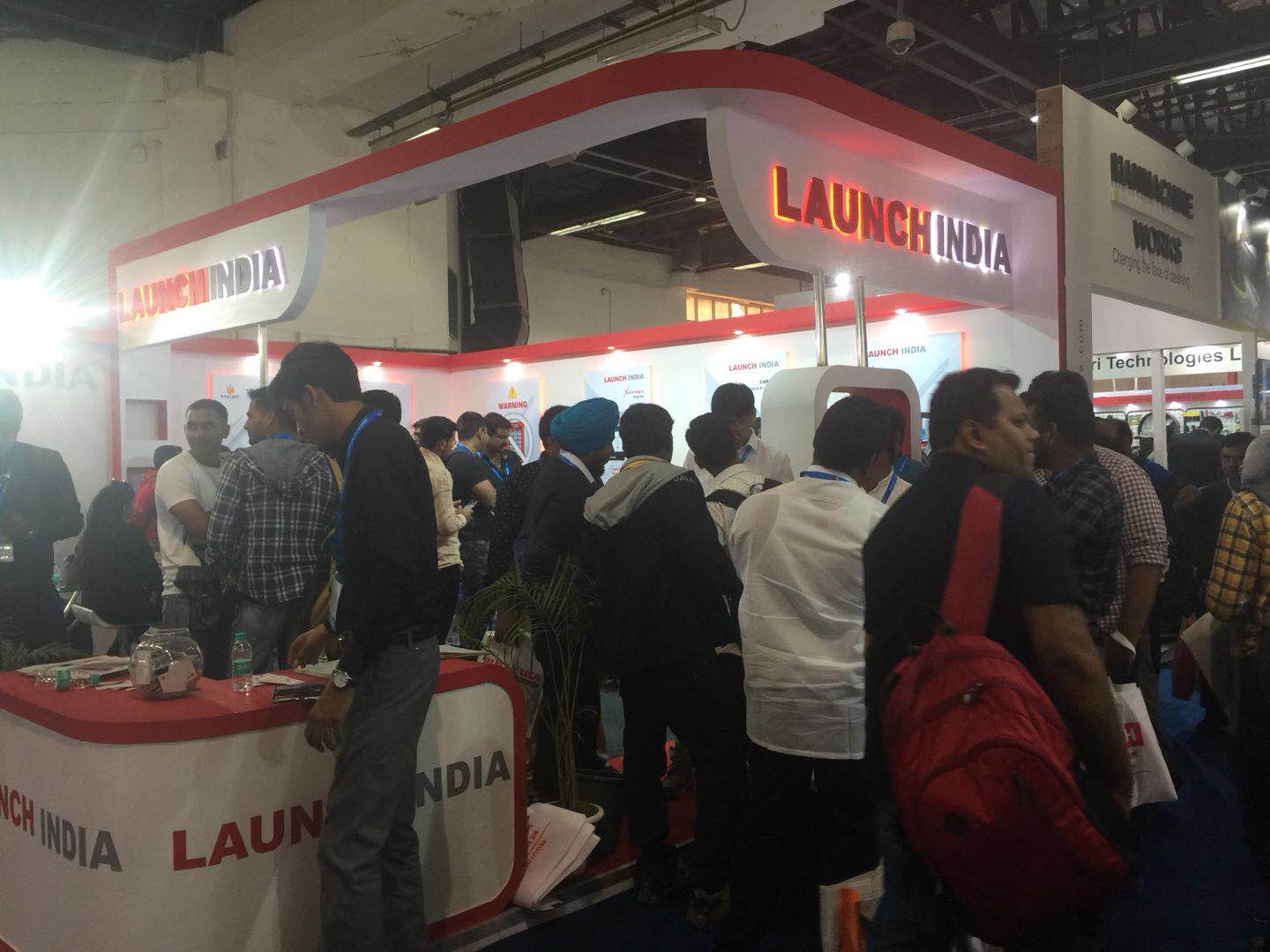 LAUNCH BOOTH
2018 Autoexpo auto parts were founded in 1986, was made by Indian Automobile Association (SIAM), India's car industry federation (CII) and auto parts manufacturers association (ACMA). Actually, Launch has attended the exhibition over many years. India is one of Launch important markets in overseas markets, its comprehensive performance significantly increased in recent years. It is the committed effort of Launch Company and Launch's distributor.
For many years, the brand popularity of LAUNCH has been further expanded in India. A total of 6,017,175 registered visitors attended the 2018 Autoexpo auto parts, Launch received thousands of customers, and from the picture of Launch booth, and we can feel the popularity of Launch company's products. Launch's X-431 automotive diagnostic equipment series and Creader diagnostic tools are displayed at the fair, favored by many visitors who have consulted the sale manager more products information.
The new travel of 2018 has already set sail; the Automechanika Riyadh 2018 and Autoexpo 2018 have finished as planned. From April 1, 2018, to April 4, 2018, the China International Trade Fair for Auto Service, Maintenance and Repair Technology and Equipment will be held at the China international exhibition center (NCIEC). Let's gather together for the exhibition booth (E2E03).