On December 5th, the sixth "GOLDEN KEY" Awards ceremony was held in Russia. Every year, it attracts hundreds of client come to the scene, witnessed a wonderful award ceremony.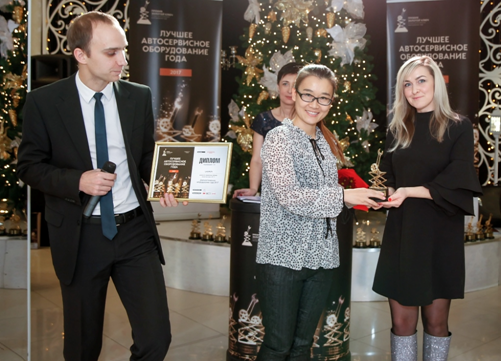 The award "GOLDEN KEY" is an international independent professional award in the market of supply and brands of car equipment in the Russian Federation. The national award "GOLDEN KEY" was established by the "Automobile Time" Publishing House (magazines "Management of Auto Business" and "Kuzov"). The purpose of the Award is to promote development of production and sales of car equipment, improving the quality and stimulating the development of the industry of car equipment on the Russian market.
According to voting results, the LAUNCH Company took 1st place in the nomination "Diagnostic equipment of the year" by a wide margin ahead of nearest rival. Lots of brands take part in this activity like LAUNCH, MAHA, Texa, Bosch and so on. The vote continues from 20th September to 30th November 2017, which has strict limit that one IP only vote for once and only in the Russian Federation. And they have specified person to supervise. Finally, LAUNCH takes 55% proportion among the Selection of "Diagnostic equipment of the year". The vote situation like below: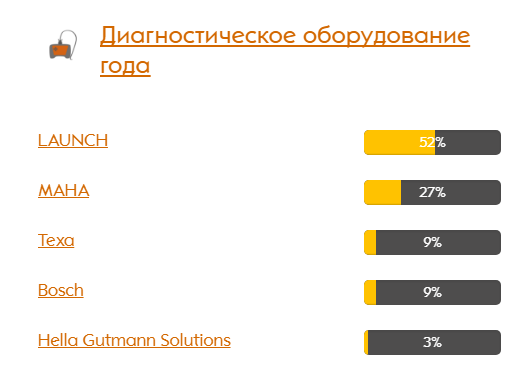 The LAUNCH representative attended the ceremony and won the award of "Diagnostic equipment of the year". The Awards ceremony is very spacious and gathers lots of brands representative. They took this advantage to talk about the problem that they meet and the huge opportunity in the future. It also issued Best Network Service 2017, Lifting equipment of the year 2017 and so on.
 It was our honor to won the recognition of industry. We will continue to better service our loyalty customers. There is no doubt that LAUNCH will bring more innovative products to the world. Actually, Launch has entered into the Russia market over 20 years. Throughout releasing new products and technology, LAUNCH made good reputation around the world. Launch will never forget why we started and keep moving.