Date: 10th -20th August, 2017
Place: Indonesia Convention Exhibition(ICE)BSD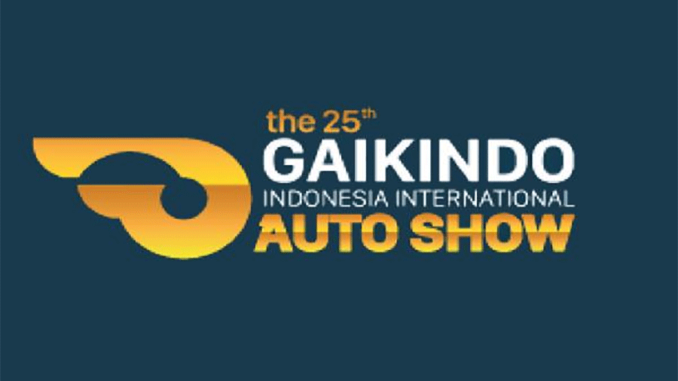 The GAIKINDO Indonesia International Auto Show (GIIAS 2017), Indonesia's premiere international automotive event, concluded on 20 August at Indonesia Convention Exhibition in BSD City, near Jakarta. In the August 10th -20th, Launch Indonesia distributor participated in 2017 GAIKINDO Indonesia International AUTO SHOW in Indonesia Jakarta Exhibition. Launch Malaysia Mr. Chia also attends this exhibition to give them the full support.
"This year's achievements topped those of last year. The number of new car launches at GIIAS 2017 with the addition of three world premieres marked a certain milestone for this year's event" said by Rizwan Alamsjah, Chairman of GAIKINDO Exhibition. Besides Launch products, 32 automobile brands participated in this exhibition, consisting of 24 brands of passenger car and 8 brands of commercial vehicles.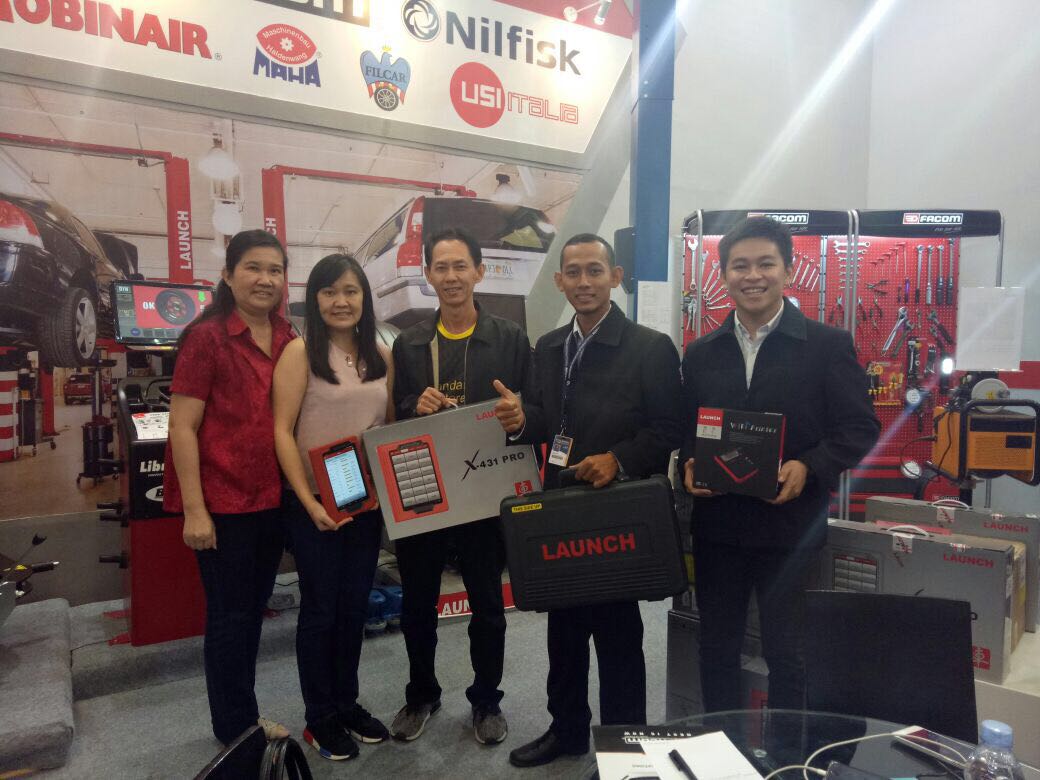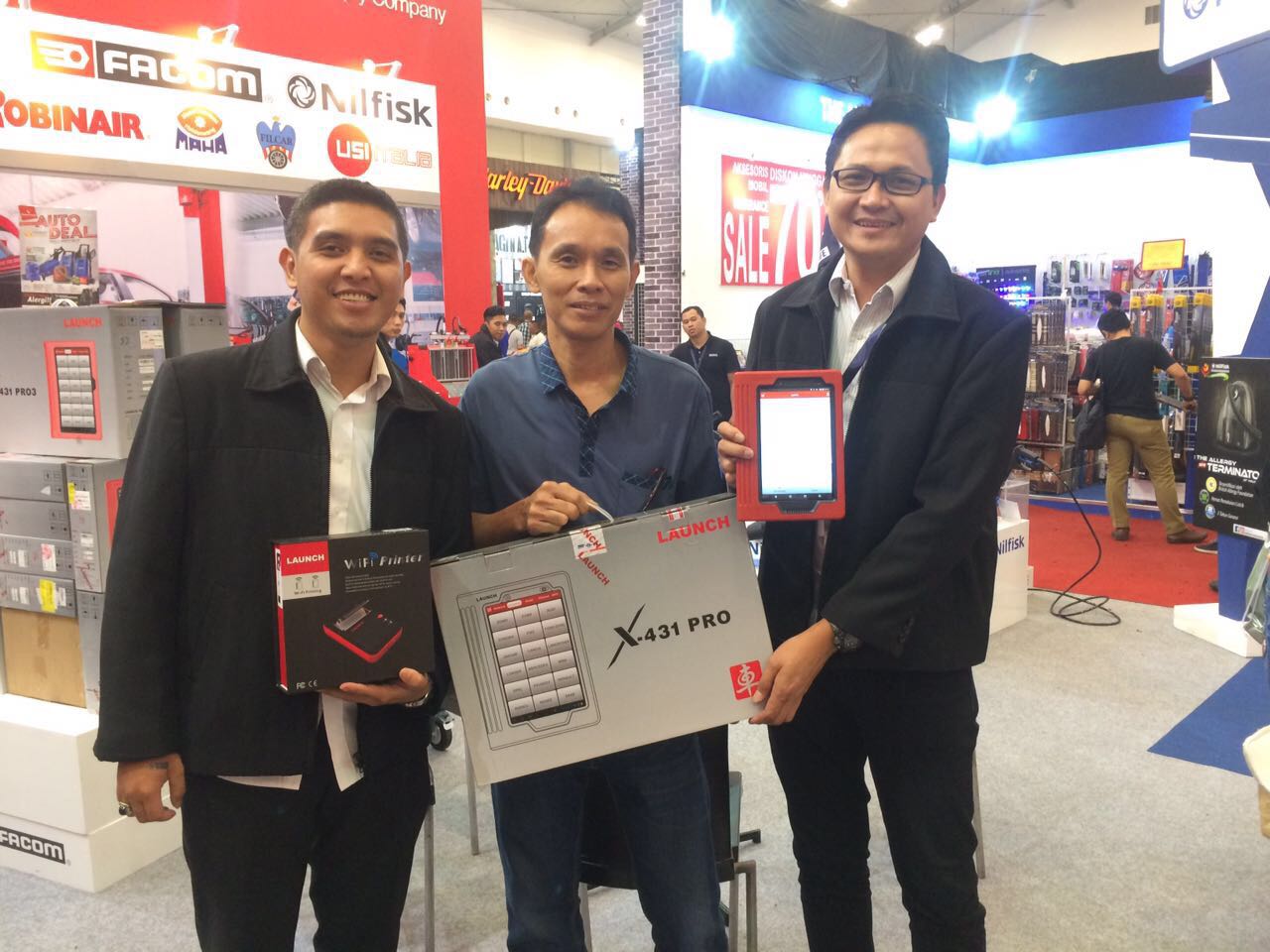 It's the first time for Launch to attend this exhibition. We mainly showed the Launch new products scanner X-431 PRO, X-431 PRO3, X-431 PADII and also exhibited part of the maintenance products CNC injector cleaner&tester, CAT-501S auto transmission Fluid Exchanger, X631 +Wheel Aligner.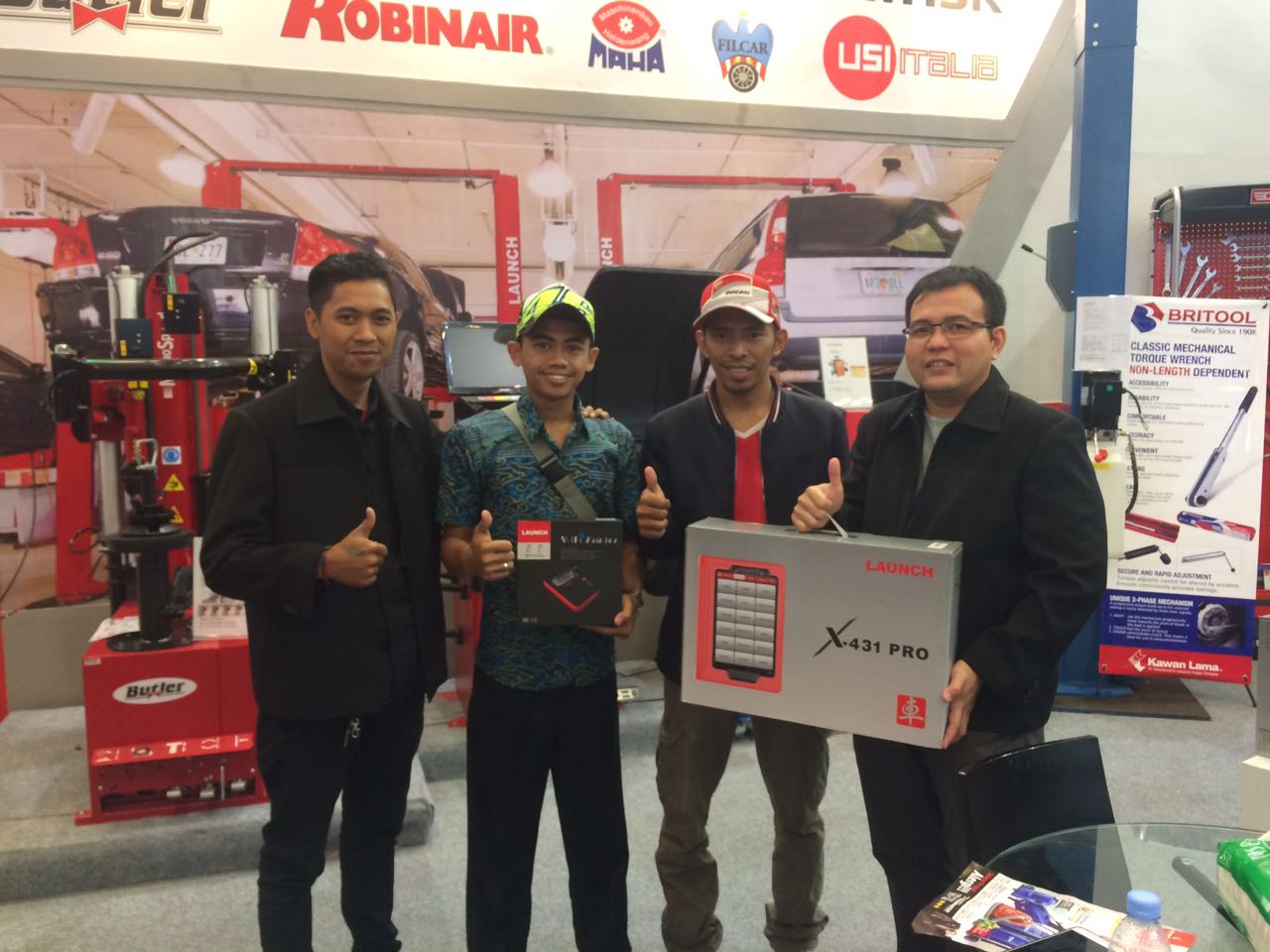 In this exhibition, Launch also prepared live promotions for customers, attracting a lot of repair shop customers to visit.
Through this exhibition, more and more local customers better understand the Launch products and its powerful diagnostic functions.In consideration of Launch innovation, new products and technology, Launch products are very popular in Indonesia. The global automotive after the market, will enjoy more advanced and preferential products.
About GAIKINDO Indonesia International AUTO SHOW (GIIAS)
GAIKINDO hosted the first Indonesian Auto show in 1986. In 5, the exhibition reached a new level, becoming an international-scale exhibition endorsed by OICA (Organisation Internationale des Constructeurs d'Automobiles), and changing its name to Indonesia International Motor Show (IIMS), and in 2009 moved to a larger venue in Jakarta International Expo - Kemayoran.