Launch Malaysia office is one of overseas marketing offices, which devoted to develop market of Malaysia and provided appropriate service to new and old customers. In July, Launch Malaysia office organized and participated several marketing activities to promote the scanners in Malaysia.
Let to feel the atmosphere of following three activities.
ASEAN Skill Competition sponsored by Launch Indonesia dealer
In July 3rd, Launch Indonesia dealer sponsored the activities "ASEAN Skill Competition", attracting 10 countries of ASEAN to participate.
During the activity, Launch Indonesia dealer presented Launch scanner, Launch lift and so on.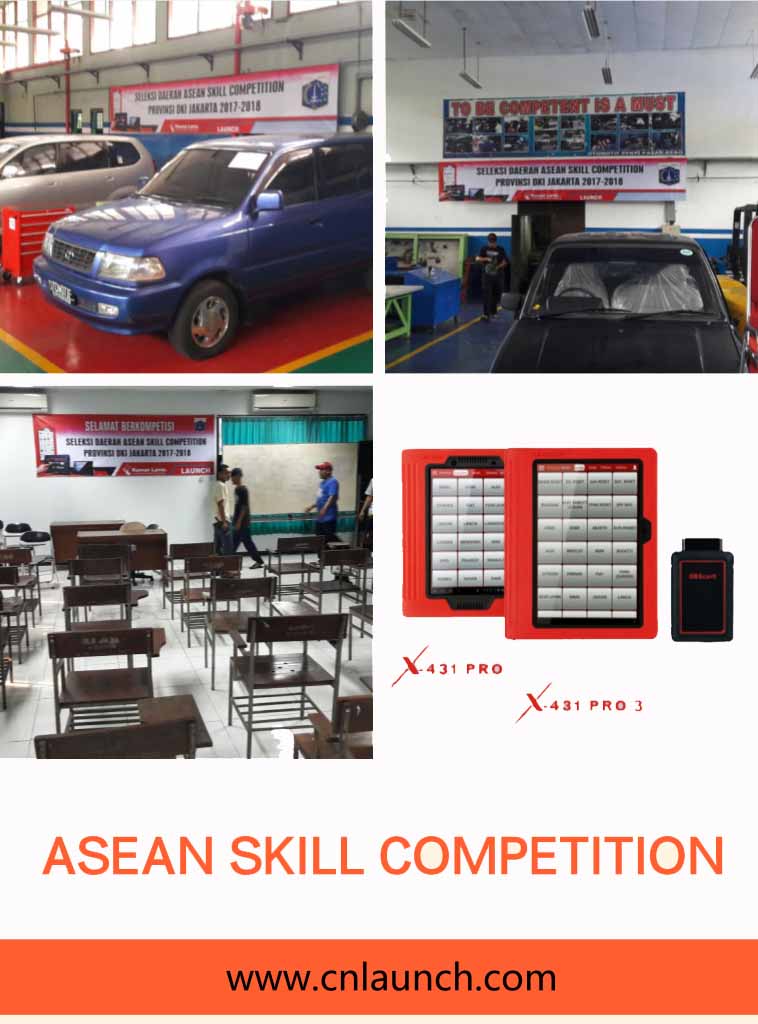 Product Training in Brunei
From July 10th to 13rd, Mr Chia See Yong, Launch Malaysia office representative, prepared product training for the staff from dealers and visited customers in Brunei. Mr Chia gives them product presentation that tells customers how to use X-431 device in maintenance.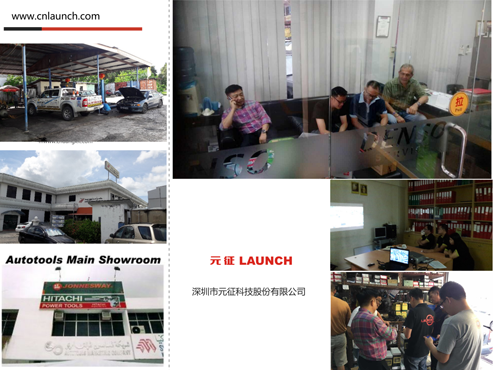 Besides, Launch Malaysia office also made a promotion for Launch scanner in Brunei. There are about 20 workshops and tyre shops involved in scanner promotion. For them, it is more economical than normal. More importantly, they can ask technicians to teach them the operational method in the scene. Meanwhile, it reflects the strongly support from Launch. In fact, Launch overseas always encourages more customers to know Launch's product by different channels.
The activity is very successful. More and more customers know details about Launch products and the strength of Launch. In future, Launch will hold more similar activities to feedback all the support of Launch customers in the world.
Malaysia Automobile Trade Union Road Show and Dinner Party
In the July 30th, Launch Malaysia dealer participated in the Malaysia Automobile Trade Union road show and dinner party in Melaka. Launch Malaysia dealer made a demo by using Launch scanner X-431 PRO, X-431 PRO 3 and new arrival product X-431 PAD III. Launch X-431 scanner is perfect scanner in Malaysia. In the scene, most of the customers are very interested in Launch scanner. In the road show, Launch Malaysia office tries their best to service all customers who want to know more information about the scanner and diagnostic technology.  Launch Malaysia office also brings most of Launch products. In the dinner party, there is a special auction for X-431 PRO. X-431 PRO has additional comprehensive functions like remote diagnosis, customer management, abundant database and car repair tips. Finally, a lucky businessman got the X-431 PRO with a competitive price.
The event ended in the midst of the laughter. It is the concerted efforts of the organizer and participant. We express our gratitude to all the customers who support Launch over the years. LAUNCH will make effort to introduce more and more advanced diagnostic products in the future.