Date: 14-16 July 2017
Place: SMX Convention Center

PhilAuto expo is the biggest international business-to-business event for auto aftermarket in the Philippines. LAUNCH has participated this exhibition so as to solid and expands the market of Philippines. It is the first time to join in this exhibition in the name of LAUNCH Headquarter, which is convenient for LAUNCH to collect the needs of customers and the information of market in first hand.
LAUNCH mainly brings the new X-431 PADIII Scanner and X-431 Pro Lite to the scene. X-431 PADIII passed on LAUNCH advantages in automotive fault diagnostic technology; it supports online programming for Benz, BMW, GM, etc. Comparing to LAUNCH scanners, X-431 Pro Lite is easier to diagnose for workshop and technician. X-431 Pro Lite has more diagnostic functions than other DIY tools. Besides, LAUNCH also presented the hot products X-431 PRO Scanner series.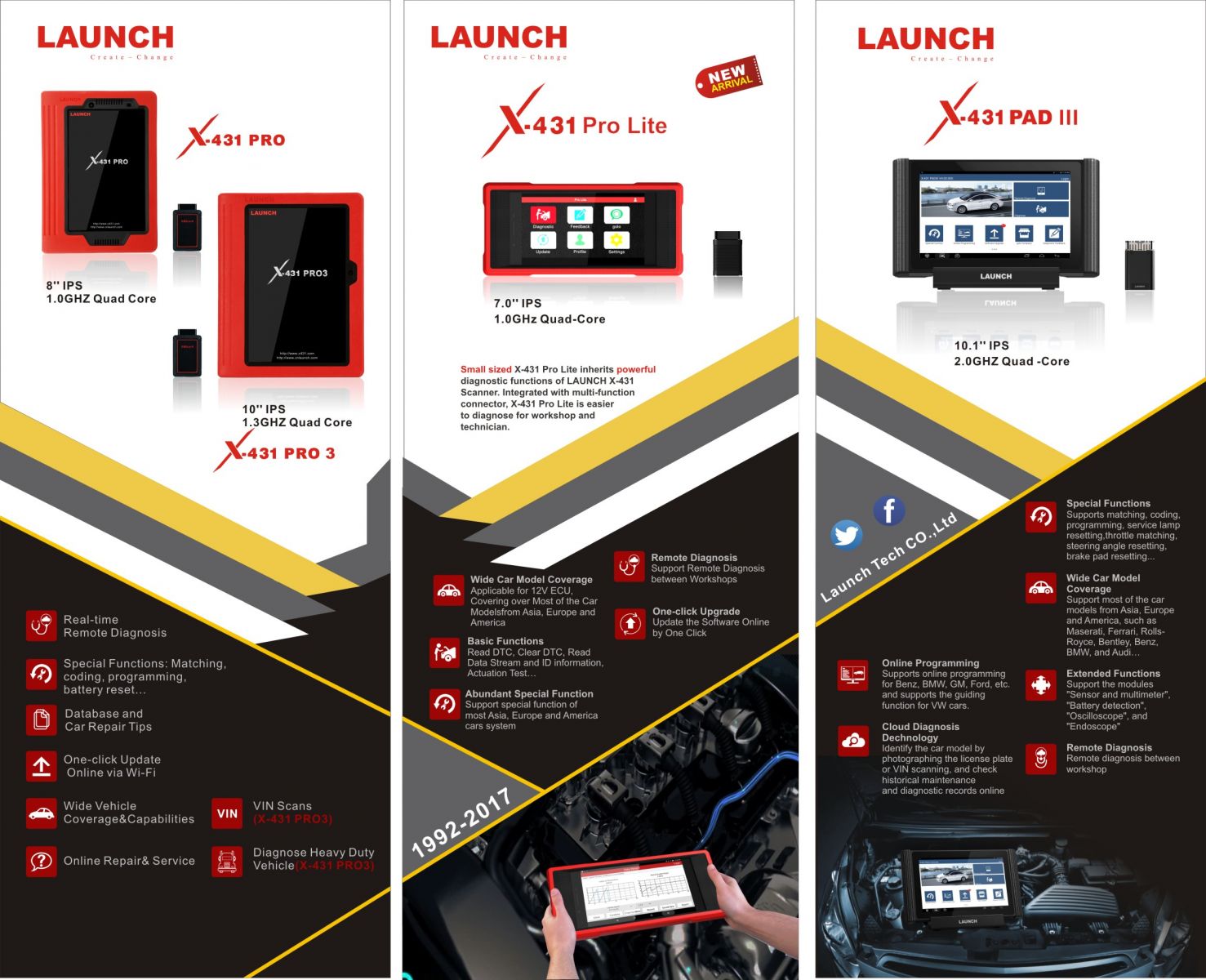 On the afternoon of July 15 th and 16th, LAUNCH has arranged the product training in room 10 on the second floor in the SMX Convention Center. The sales manager firstly introduced the history of Launch, then the achievement and the product lines of launch. The customers can visit to launch booth (17A) to know and experience the products, which can give an overview of launch to the new customers but also introduce the new arrival to old customers.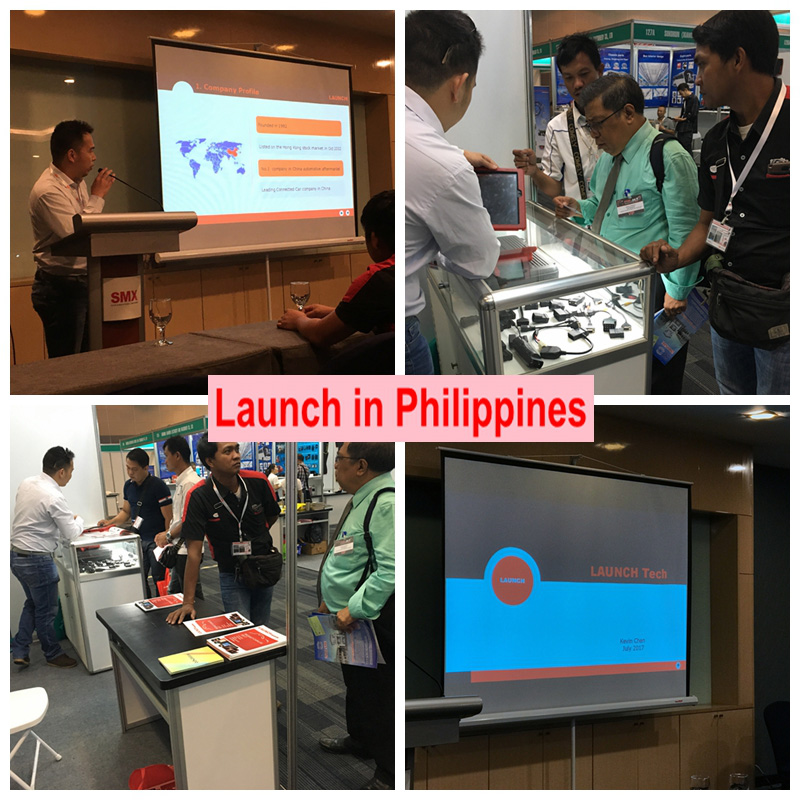 PhilAuto expo now has held the fourth session, which occupying more than 50,000 square of space. The expo has featured over 200 international and local companies and brands from countries including Malaysia, China, Korea, Singapore, Taiwan, and Thailand. LAUNCH, as the exhibitor, has awarded the Certificate of Participation. LAUNCH will continue to focus on the market of Philippines, making LAUNCH became a world-class brand in the global auto technology field and would carry on making efforts to become a top-class multinational company.