Date: November 1 to 3
Place: Las Vegas Nevada
Booth No.:#1255
Approximately 160,000 automotive aftermarket professionals from more than 140 countries are projected to be in Las Vegas during AAIW. AAPEX also features a variety of receptions for networking and making connections with professionals from all areas of the automotive industry.
Launch Tech USA participated in the AAPEX show in Las Vegas Nevada. This year's AAPEX show will be the first to use a new 800,000-square-foot Sands convention center.
Launch Tech USA displayed X-431 scanner tools and new CReader automotive service tool series products in our booth. It takes lots of time to design the Launch booth to give a good presentation for our customers. During exhibition, lots of our distributors visit LAUNCH's booth and take a look our new product.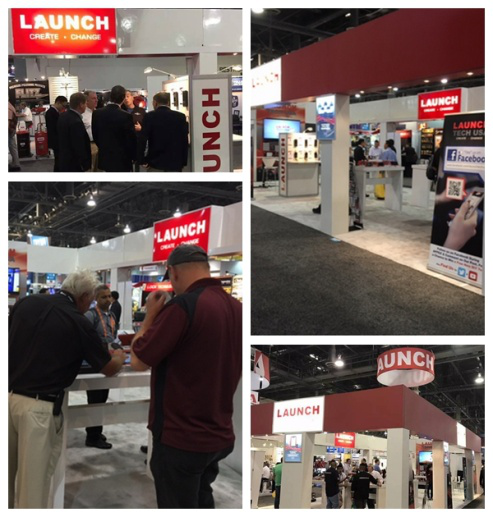 AAPEX is part of the Automotive Aftermarket Industry Week (AAIW) held from Nov. 1 to Nov. 4, which also features the Specialty Equipment Market Association (SEMA) Show including the Tire Industry Association's (TIA) Global Tire Expo. AAPEX is co-owned by the Auto Care Association and the Automotive Aftermarket Suppliers Association (AASA), the light vehicle aftermarket division of the Motor & Equipment Manufacturers Association (MEMA).