"Automotive Week" 2016 was held in KINTEX from Sept. 2(Friday) to 4(Sunday) successfully.
"Automotive Week" is the combined title of three auto aftermarket and one automotive parts market exhibition, 'Auto Service Korea', 'The Tuning Show', 'Auto Camping and 'Auto Parts. LAUNCH booth (AH116) is in auto service that is specialized in auto maintenance & repair service. 24 years' experience on the development of vehicle technology, LAUNCH booth stands out from the rest.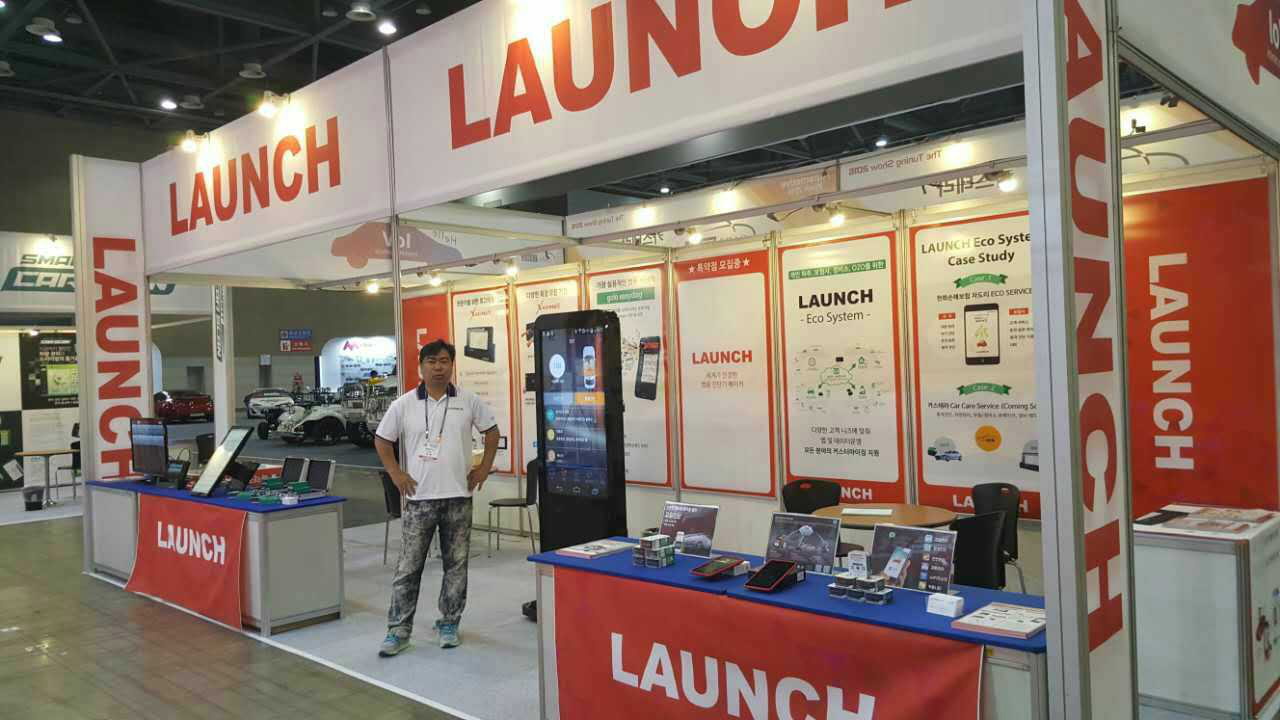 "Automotive Week" show is the largest trade show on Auto Parts &Aftermarket in Korea. LAUNCH Korea participated in with golo Easydiag+ OBDII diagnostic tool, X431 PADII scan tool, launch h1 (customized), golo Carcare OBDII diagnostic tool, and showing how to use it on video. Visitor also can use our product by themselves. More, Sale representatives explain the product information in detail to customers, which better to know customer's needs. Based on excellent booth, LAUNCH draws great visitor's attention from worldwide auto aftermarket industry.