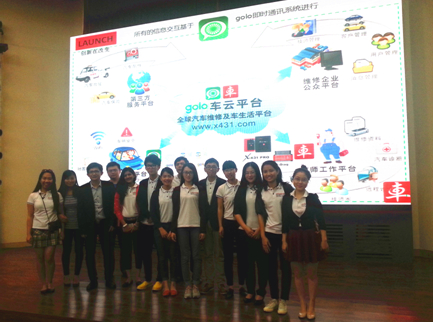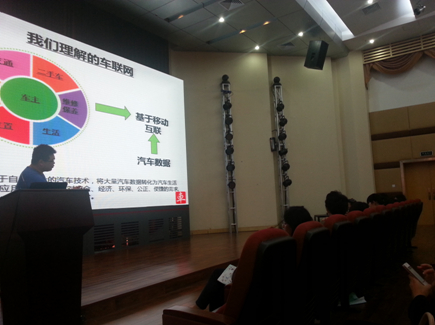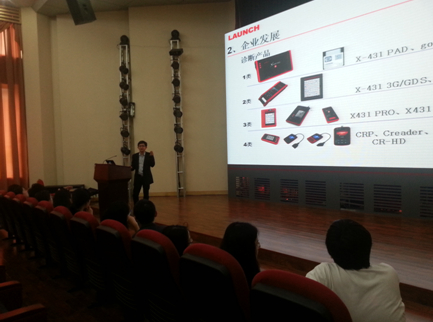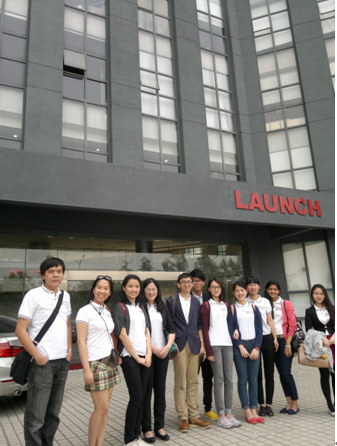 International elites visit Launch headquarter
March 27, On the day of happiness, 11 Hinrich Foundation scholars is delight when they paid and eye-opening visit to Lanuch Tech headquarter. This trip means to provide the scholars with some unique ideas in the current industry and market trend. Through the trip, the scholars had a deeper understanding of Launch tech--a high tech player committed to providing technology and service to the automotive community.
At the well-equipped and spacious conference hall, Marketing Representative Youxing Li and Harry Zhao both had given an interesting and informative presentation about the company and golo products respectively.
After scholars visited the Launch??s new R&D center, one of the Mainland Chinese scholars said that ??The prospects of Launch are encouraging. The informative company tour with clear guidance and introduction by Launch staff did help me learn more about working in Launch tech and provided me with a lot of useful advice for my choice when I complete my study. Moreover, ??The different departments and branch functions of Launch give me a sense of profession. Now I can have a more comprehensive consideration on my career development.??
The luggage of 11 HF scholars after the trip has become heavier because of being loaded with more valuable knowledge in car maintenance-facilitated solutions and the concept of being Create-Change. These luggage will be a crucial mainstay for them on the fruitful journey of global trade advancement after graduation.