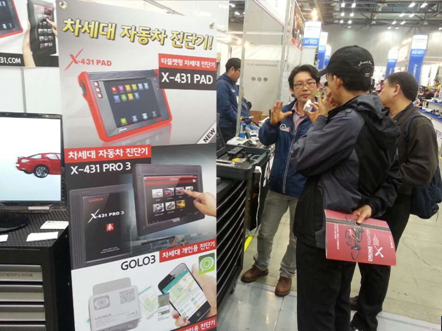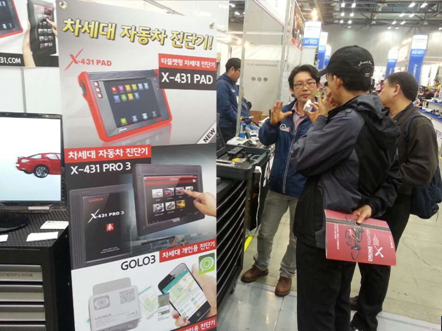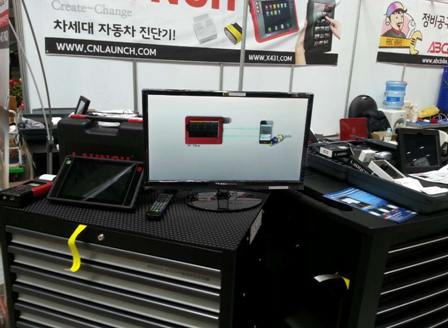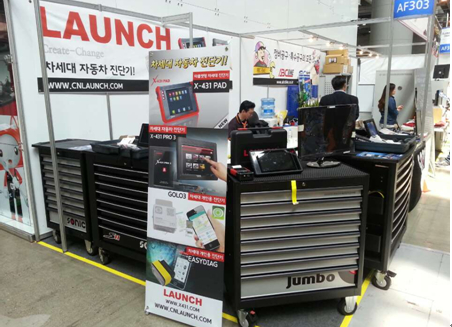 Korea Automotive Week 2014
March 28-30, 2014. X431 Pro and golo of Launch marched into ??Automotive Week 2014" of South Korea. The exhibition was organized by the Korea Automotive & maintenance Association, Korea Automotive technician Association, sponsored by Korea International Trade Association, KINTEX exhibition center, Korean Association of modified cars, Korean Association of car rescue, etc.
The exhibition is held every two years, now is one of the most influential communication platforms even for the Asian auto aftermarket.
During this fair, Launch Tech exhibited some new series of intelligent terminal products based on mobile Internet such as pro series and golo series.
pro3, inherited Launch twenty years?? experience of comprehensive diagnosis and combined with on-board equipment golo3, takes the lead in achieving real-time remote car diagnosis in the industry
The show has just begun, many dealers of auto industry are consulting pro3 and golo3 products, and our staff is answering questions with details and great hospitality
The exhibition is of great significance for Launch, marking our another step towards to Automotive Internet