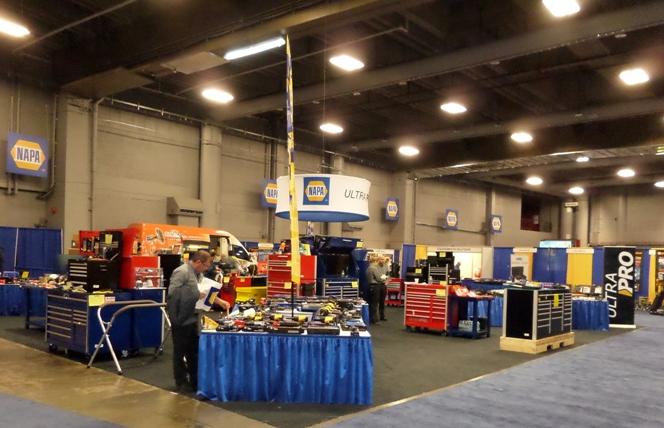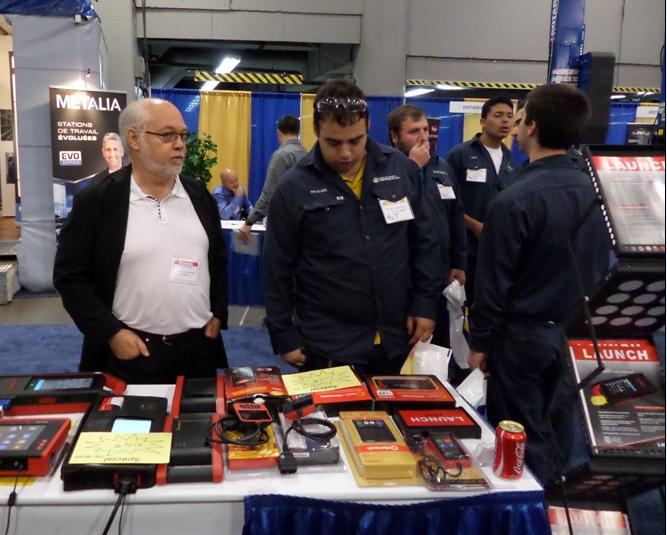 September 24-25, The 2013 NAPA Expo Vente show was held at the Olympic Stadium inMontreal. The Launch booth was attended by Cristian Paunescu and Andre Bolduc.
The show was very productive, our booth was very busy non-stop. With the help of NAPA T&E team we sold 9 X-431 Pad scanner, 80 CRP123  and 4 CResetter. OneNAPAstore purchased 60 pcs of CRP123 to supply an automotive college.
Most of the visitors already had a Launch scanner and they just wanted to share their experience with us. Mr. Andre Bolduc is a well known individual in the business, having him in our booth was very important. Mrs. Nathalie Clement asked the permission to link videos from Launch YouTube channel to their website.
It looks like this show is getting better every year and Launch products are very appreciated in the area.