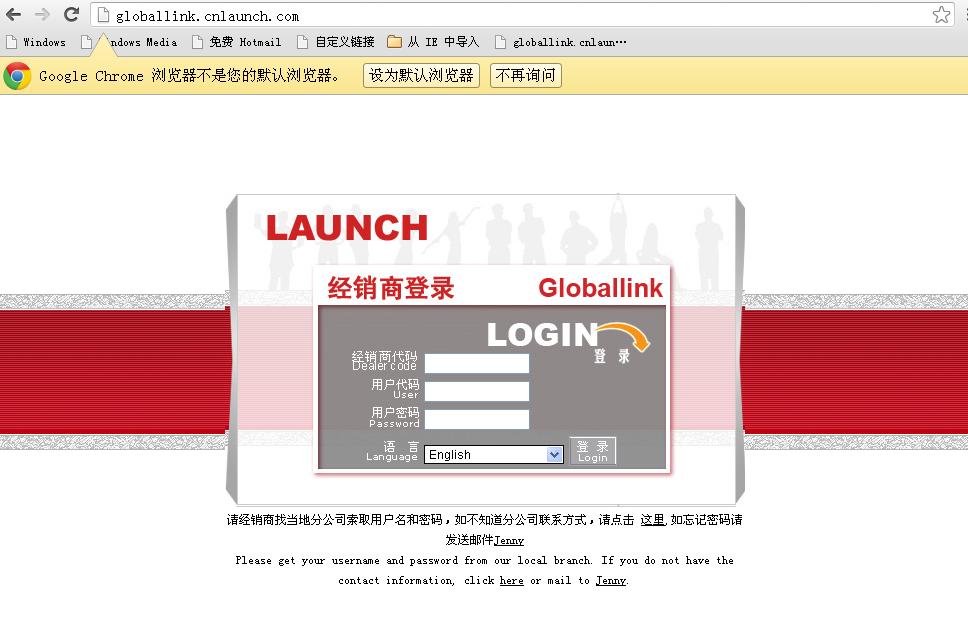 Global Link officially Open
Dear Gents:
We now with great honor to announce the official opening of Global Link, as Launch Dealers Service Platform, on Nov. 5th!
Global Link as a commonly shared platform with dealers, facilitates communication worldwide, and tightens the relationship with dealers wherever they are. Underneath is the introduction of the Global Link on a whole:
http://globallink.cnlaunch.com/
Product

Information

Latest Product news

Improvements

Products news

User Manual

Improvements

Parts List

Parts

Installation and Parts Manual

Certification

My Order

Summary

Order information

Invoice Number

Invoice Information

Service

Complaint

To submit your complaints and suggestions

Service Request

To ask technical support

Market

Market News

Exhibition and market updates

Launch News

Company??s news

Promotion

Sales policy

Settings

Change Password

To change password and add sub-account




User Information

To update dealer's latest information
With unique User ID and Password, each dealer has free access to a documents treasure containing whatever information needed in daily business, no exceptions. Say, latest products news, products improvement information, software updates and market news, as well as links to download user manual, parts manual and installation manual. Besides, dealers would get updates on the implementation of their orders and drop their concerns and proposals.
Let us give applauds to the whole team supporting the launch of Global Link and extend thanks to the kind advice from the executive managing VP, Mr. Jiang. 
Please advise us anytime to improve this platform. To us, deeply held in heart, the uttermost important thing is to serve dealers better and better.
Finally, let us embrace Global Link together, right from today and forever!