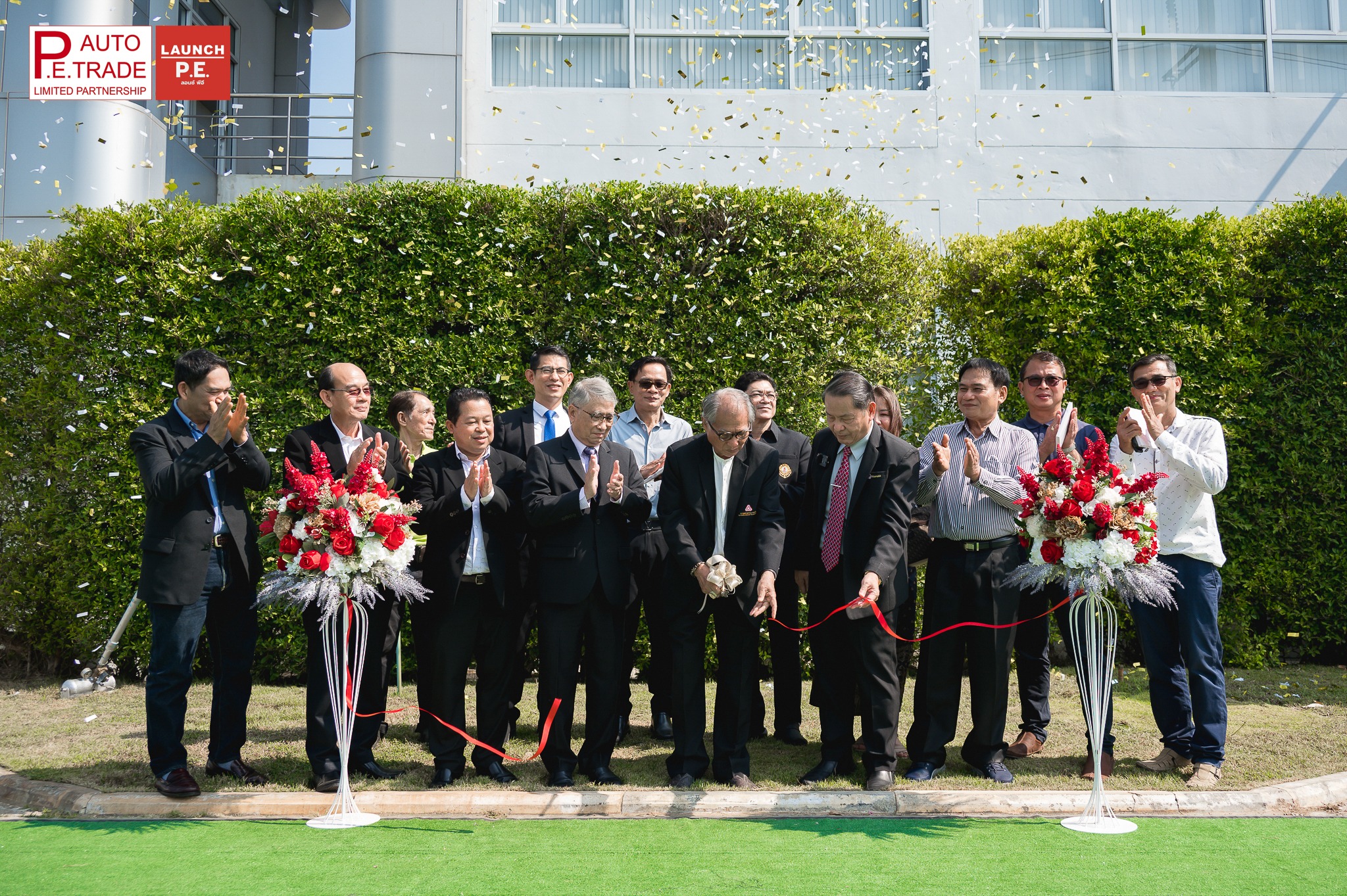 Opening ceremony in Phitsanulok
LAUNCH TECH and PE AUTO TRADE are close friends for years. Thailand February 6, PE AUTO TRADE held an opening ceremony in Phitsanulok. LAUNCH PE, as an independent logo to go running officially since then for all LAUNCH TECH products, is from PE AUTO TRADE. The current operation of LAUNCH PE includes well-known X-431 diagnostic scan tools, new IMMO series, automotive DIY tools, TPMS solutions and services, maintenance equipment and more. LAUNCH PE will also add New Energy vehicles diagnostic kits or tools by keeping up with the ongoing market in the future. All LAUNCH PE staff is working in the LAUNCH REC building, where the LAUNCH PE Product Training Center has been set up in. The product training center is dedicated to providing comprehensive product training and services for local customers. And there is a full call center for providing complete after-sales services.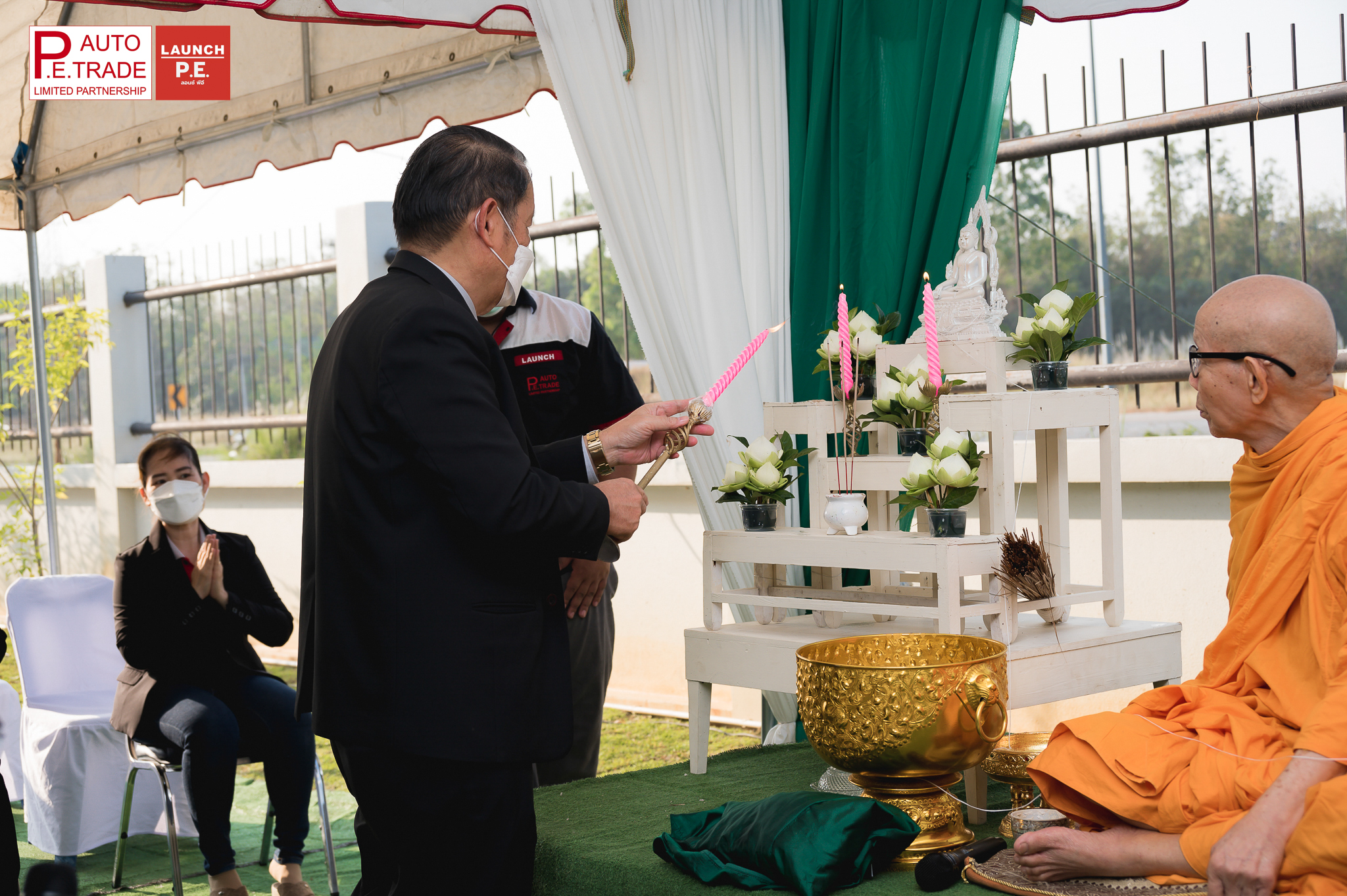 On-site worship event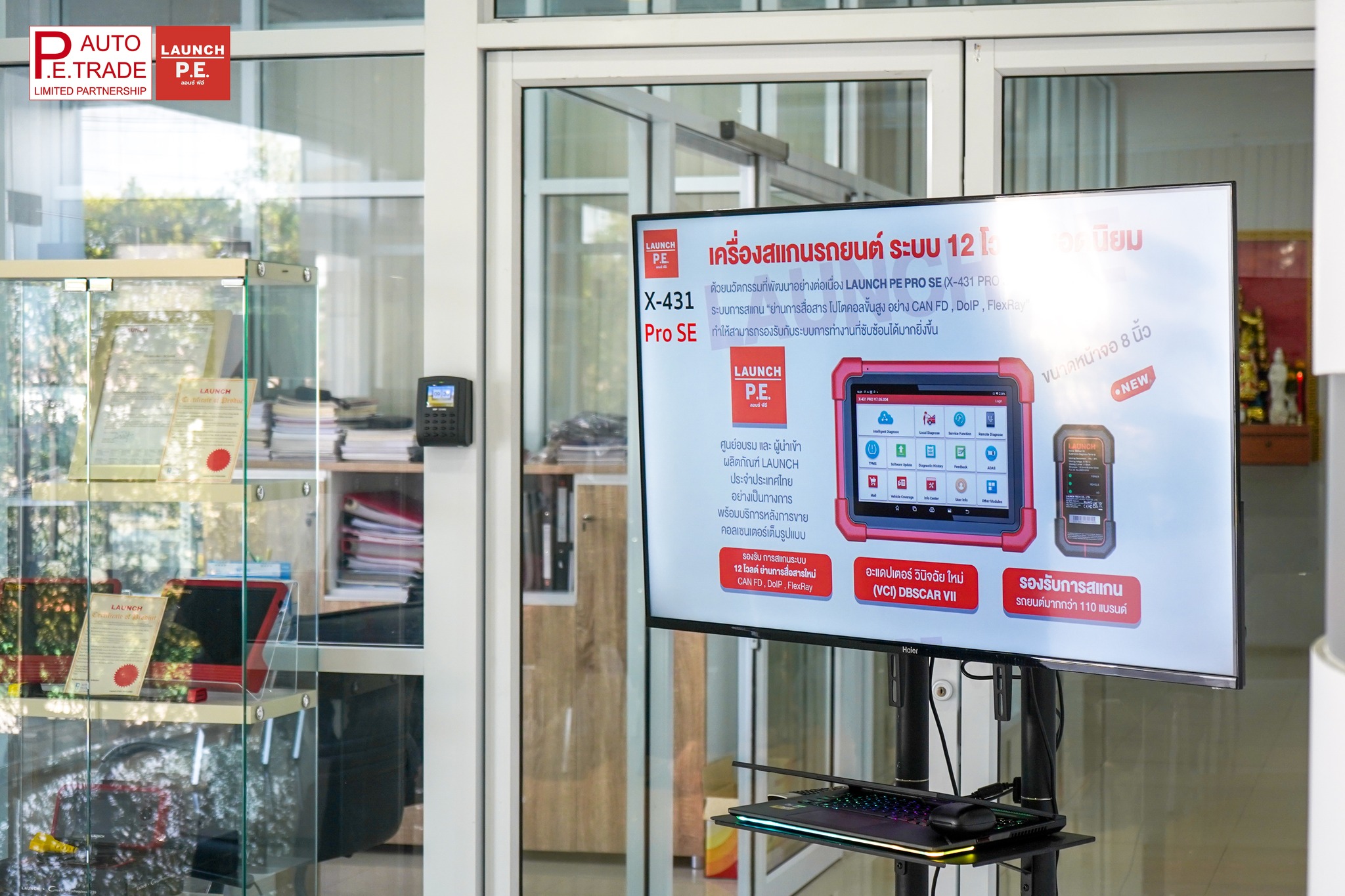 On-site training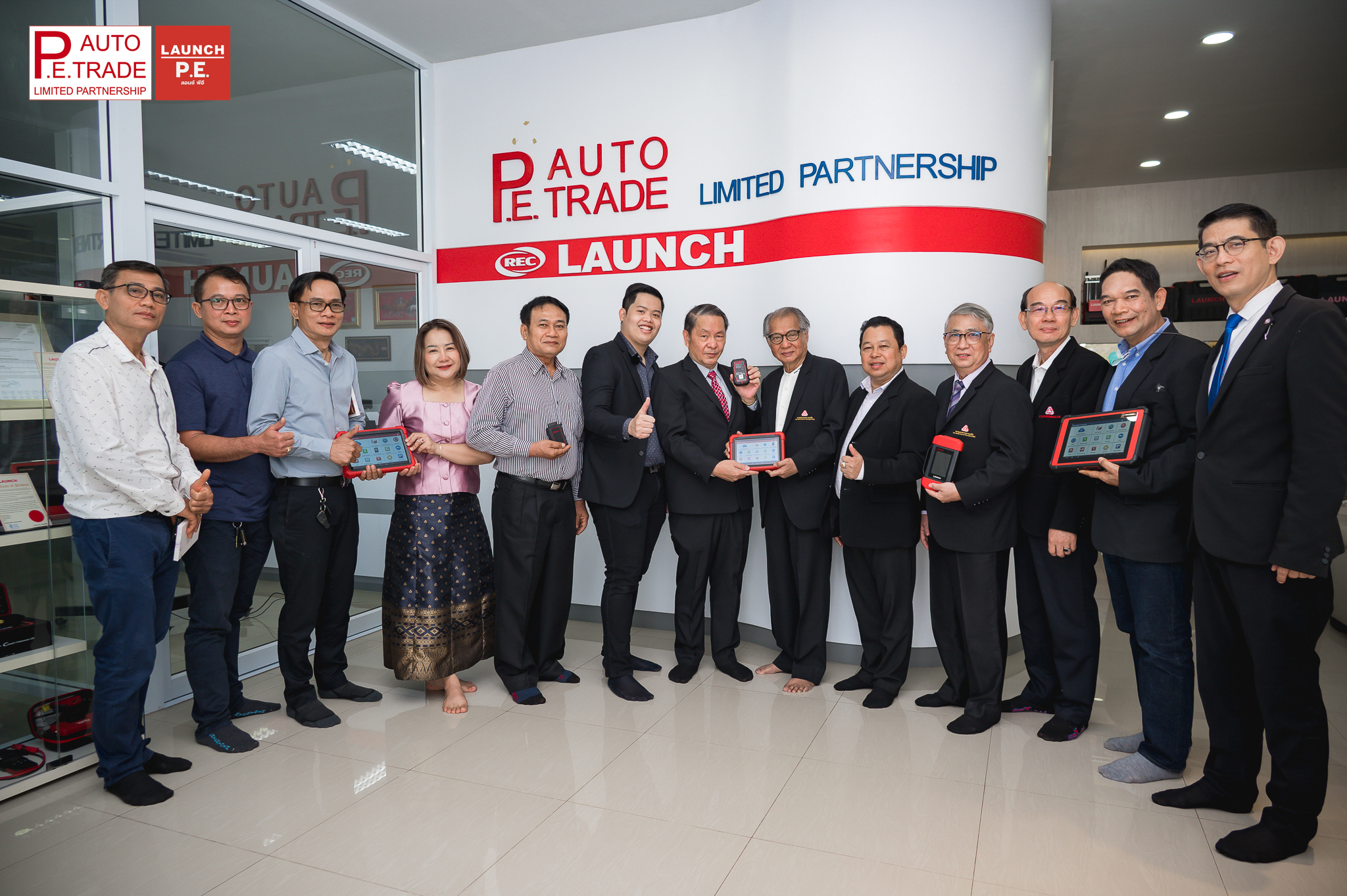 On-site group photographing
At the beginning of the opening ceremony event, PE AUTO TRADE had finished local on-site worship event for good wishes and a better harvest in the future. During the opening ceremony event, PE AUTO TRADE arranged some on-site training activities for distributors and dealers. The tools were also displayed on the training for trainers to experience the products for a better understanding the first time. The auto shops will catch the key points to better serve their customers for the aftermarket diagnostic business.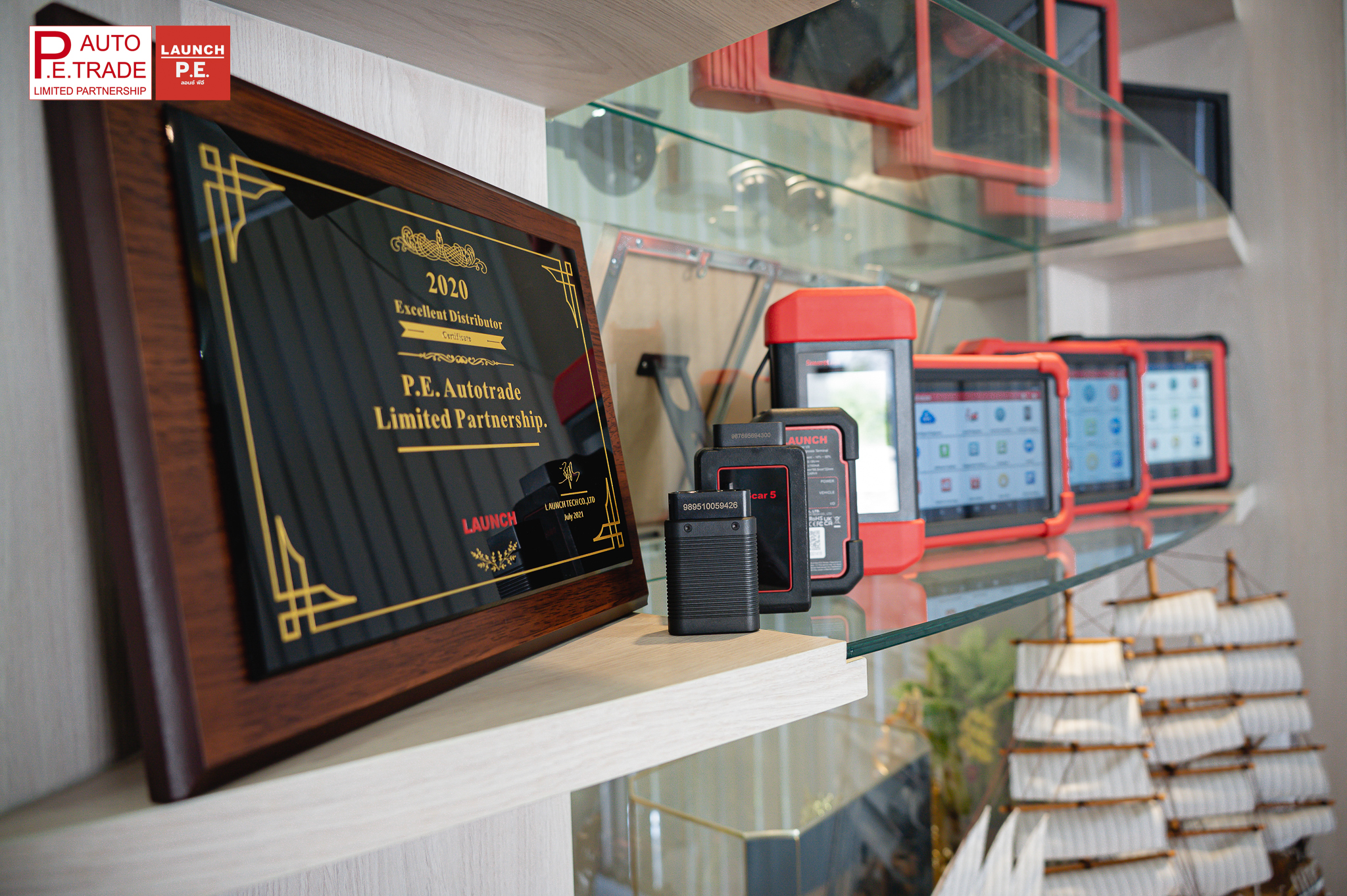 One of the Excellent Distributors awarded by LAUNCH TECH
LAUNCH TECH and PE AUTO TRADE have cooperated for many years. To a certain extent, PE AUTO TRADE helped us build a trusted LAUNCH for local customers, as well as good reputation for a famous LAUNCH in Thailand for both our brand and diagnostic products. We will spare no effort to continue our partnership with PE AUTO TRADE to complete localized sales and orders for achieving a more comprehensive and in-depth collaboration and a better future!