Launch X-931 Wheel Aligner, as a new trend in the forefront of diagnostic technology, won the first international award 'the Premio de Innovaci n Los Equipamiento de Talleres' under the workshop equipment category in Motortec Automechanika Madrid 2019. The award was announced on March 15 in the exhibition. A total of 27 products in nine professional categories won the Innovation Gallery award, while X-931 equipment won the highest honor in the workshop equipment category.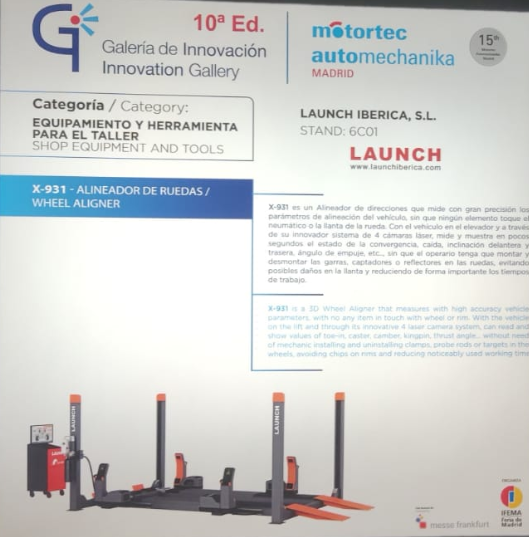 With more than 2 years' R & D achievements of Launch Company, the X-931 equipment, which costs huge sum of money, has gained high attention and appraise from its peers and customers since its launch in 2018. According to the market feedback, X-931 Wheel Aligner has been installed successfully in Australia, South Korea, Japan, Malaysia, China and other regions. The machine was function well since installed.
In addition, Launch spared no efforts to promote the new touchless technology, X-931 since its debut in 2018 Beijing AUTO MAINTENANCE & REPAIR EXPO, right on after the SEMA & AAPEX Auto Parts Show in Las Vegas, Automechanika Frankfurt 2018, Automechanika Shanghai 2018 and so on. In Motortec Automechanika Madrid 2019, X-931 is absolutely hot product during the exhibition; In addition, the sponsor's recommendation for the X-931 is undoubtedly a boost. In the exhibition, Launch shows a full range of diagnostic maintenance solutions to the customers around the world, X-431 ADAS, X-861 3D four-wheel Aligner, X-431 PADIII automotive diagnostic equipment and Launch lift was also showcased, meeting the high-end customer needs in automotive aftermarket.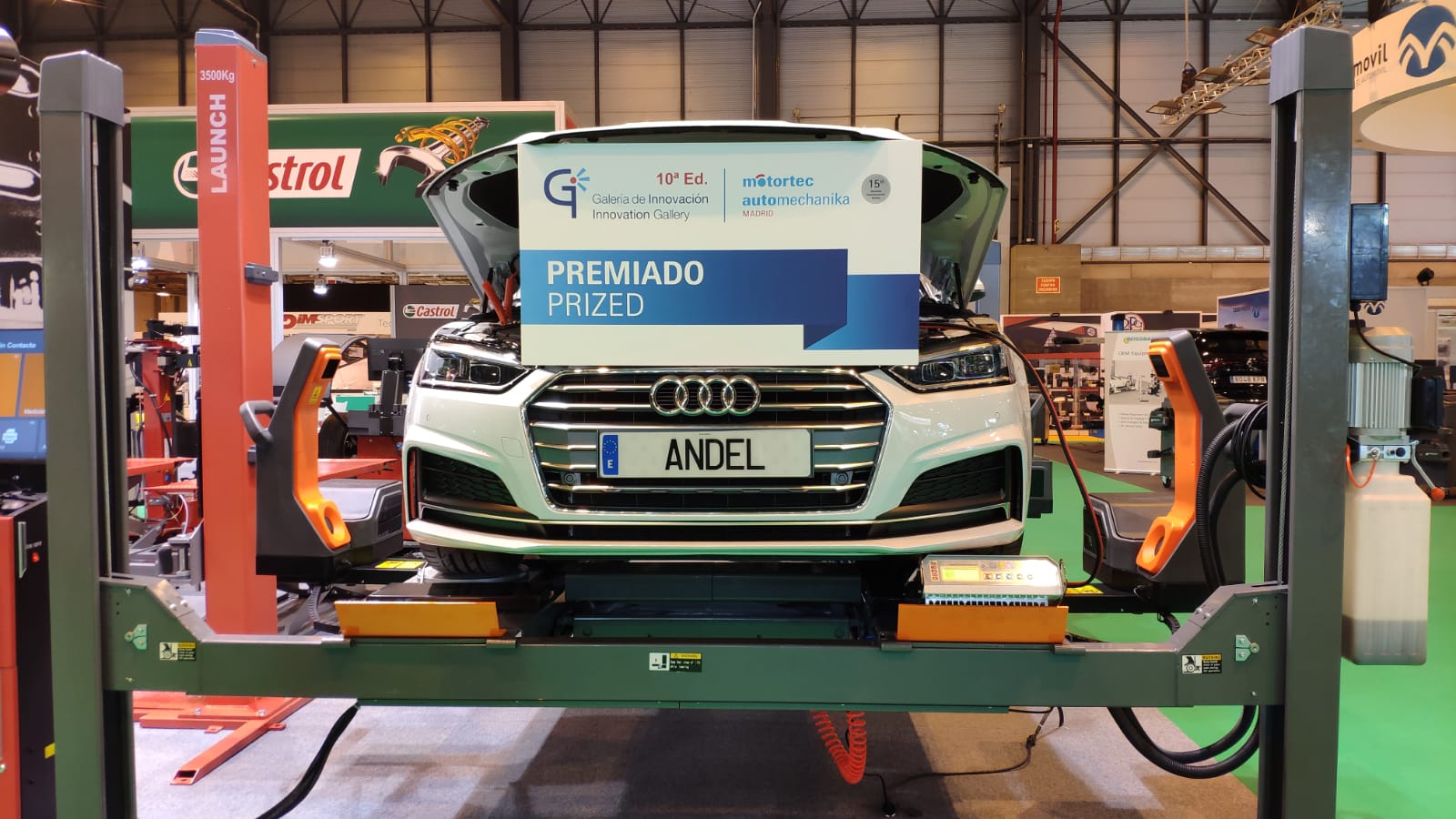 X-931 in the EXHIBITION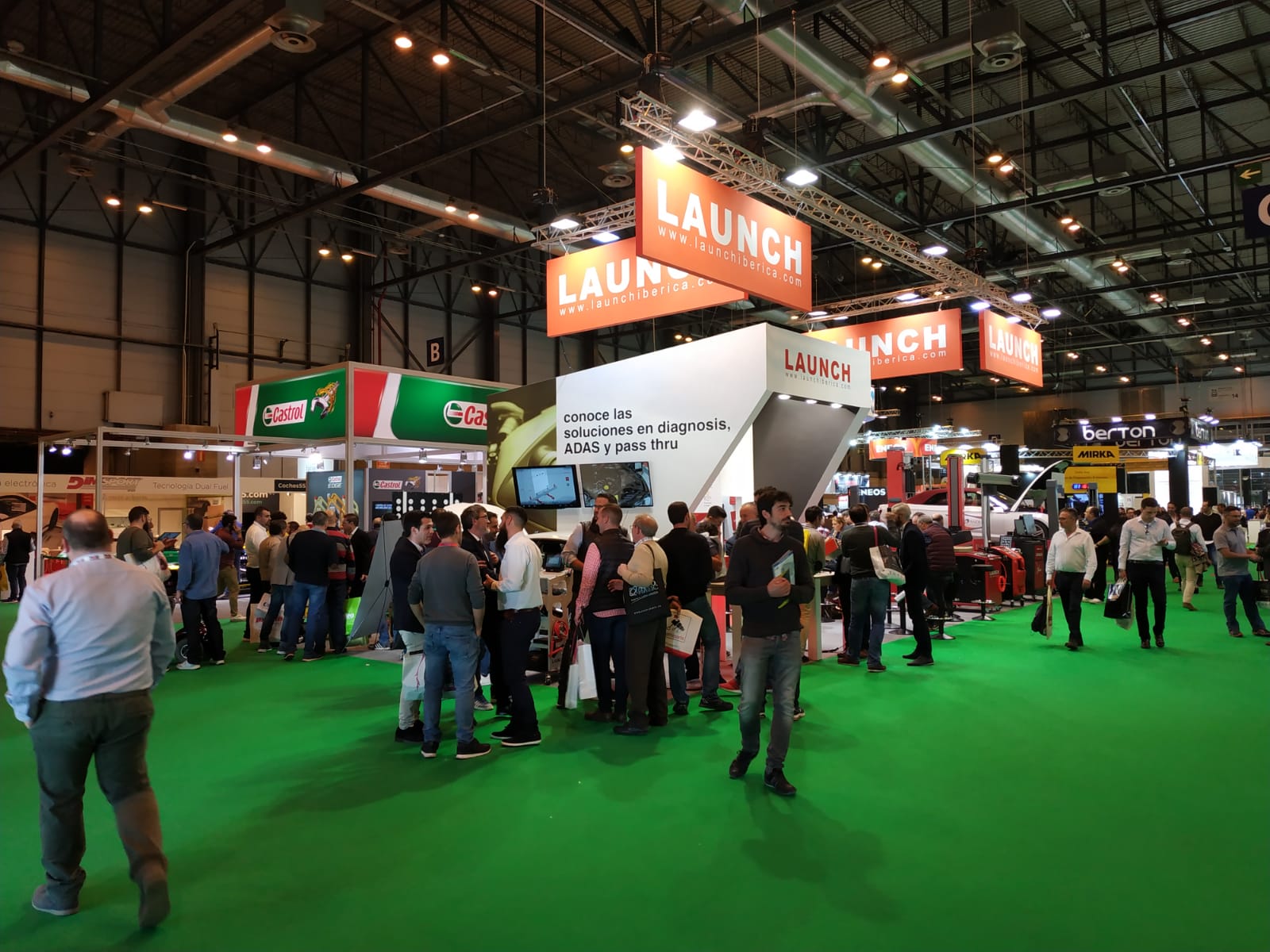 LAUNCH BOOTH
In today's market, innovation is always one of the important factors to promote the development, which not only the enterprise itself, but also the development of the industry. The award won by Launch X-931 Wheel Aligner is the recognition of our innovative technology, from the 2D positioning technology to 3D positioning technology, to non-contact positioning technology, the market is changing with the time changes as well as the technology. Launch Company adapts to market changes and makes research firstly on emerging technologies, which is just the concept "Create-Change" of Launch Company has been insisted.
Luckily, Launch has won the Innovation Gallery award in three years, is the Golo1 and Golo4 in 2015, and the X-431 and golo platform automotive diagnostic solutions in 2017 separately. Innovation Gallery awards are held in two biennials. Thanks to the recognition of Spain sponsor and the support of all Launch customers, we will continue to focus on the R&D development of new technology.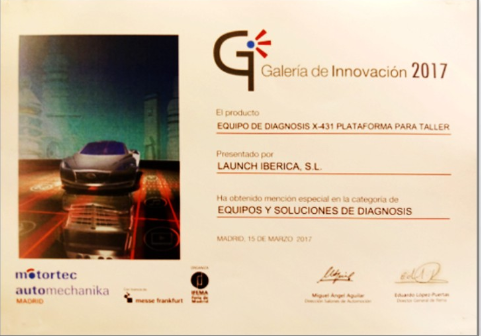 Golo1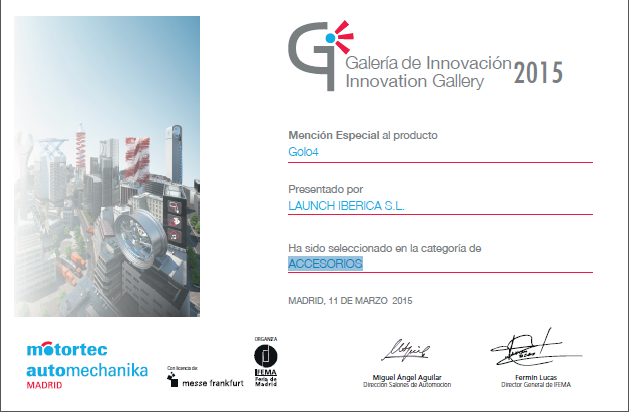 Golo4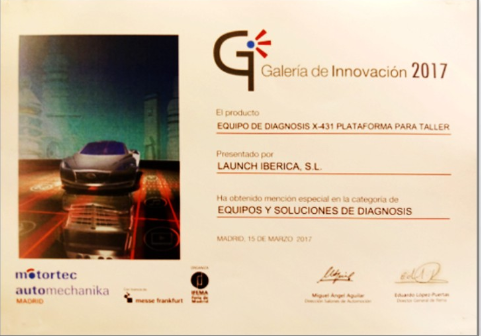 The X-431 and golo platform