- Mexico's Leading International Trade Fair for the Automotive Industry targeting Trade Visitors from Latin and Central America.
11 – 13 July 2018
Centro Banamex
Mexico City, Mexico
LAUNCH,a worldwide known professional automobile scanner manufacturers, attended the 2018 PAACE Automechanika Mexico, which only opens to the professional audience in the automotive aftermarket industry.
In fact, Launch entered into the Mexico market over years and had several certificated distributors in Mexico. All of them have this opportunity to show the professional audience the Launch products. Their booths are covered with the customers who are interested in Launch powerful diagnostic tools. We are so proud that we can provide the best products and service to them. Actually, varieties of Launch products are very popular in the Latin market. X-431 series and CNC series are in the hot sales lists.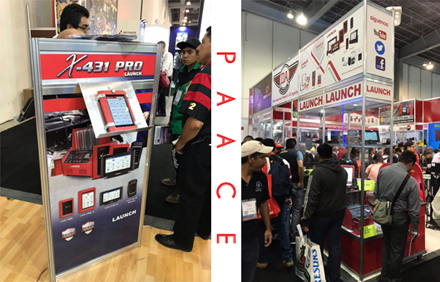 In an effort to better provide the best service to our customers, Launch prepared three splendid training sessions. From 3:00 to 4:00, the first training about the function of X-431 reset was held. The second training is about the fast test of X-431 product from 6:00 to 7:00. On the third day of exhibition, X-431 diagnostic training in automotive electronic transmission was held from 12:00 to 13:00.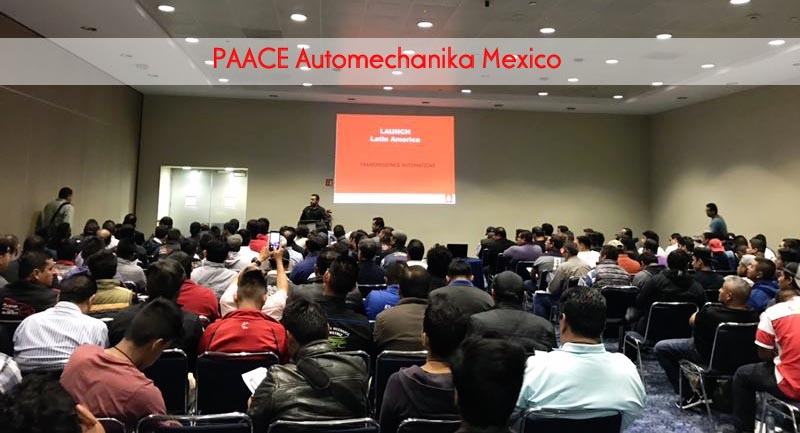 The training draw lots ofLaunch fans to listen. Because of Launch, they have this privilege to sit together. More importantly, Launch catches them the strong desire for the technical knowledge. It is good way to improve their ability of diagnosis. It is valuable but free. In same degree, more and more customers support Launch, enhancing the Launch market to grow bigger.
PAACE Automechanika Mexico is the premier platform for Launch to connect with Latin America face to face, which helped us to find more potential business opportunity. We are so pleased to be one of them and feel gratitude that so many customers in Latin America sell our products. In the future, Launch will bring more energy blood to the market of Latin America.