It is a good time for white-collar worker to travel in Labour Day. The domestic cities like Chongqing, Xi'an, Overseas cities like Malaysia, Thailand are the hot places to travel in recent year.
Launch Company (hereinafter referred to as Xiaozheng) is busy with the Labour Day in Dubai. As you guess, we joined in the 2018 Frankfurt (Dubai) International Auto Parts & Aftersales Service Exhibition.
As we all know, Dubai is the economic and financial center of the Middle East region, and the richest city in the Middle East. Such special city, why not to explore? In fact, Dubai has become one of the cities that Launch must visit every year. Launch partners take their mission to the Dubai World Trade Center.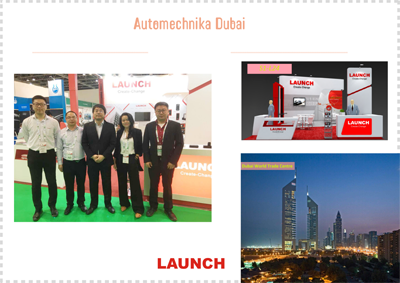 On May 1st, Dubai World Trade Center, positioned S1-L24 booth. Launch took a look at the layout of Launch booth, the leader of the domestic automobile aftermarket. The first thing that catches the eye is the huge LOGO at the front desk. The 2018 booth layout is also very particular. The exhibition table is placed on an extension and can serve customers in four directions to improve customer experience. Negotiation area is separated from the exhibition area, to provide customers with a better exhibition experience. In addition, the X-931 Touchless Wheel Aligner video was first broadcast on overseas exhibitions and received extensive attention. The X-931 is a brand new high-end Wheel Aligne launched in 2018 that accurately measures the car's four-wheel alignment data without any contact with a car tire or rim.
Launch entered the Middle East market for more than ten years, accumulating a lot of customer resources in the market. Many new and old customers came to booth. It was their long time support that they had grown stronger and stronger.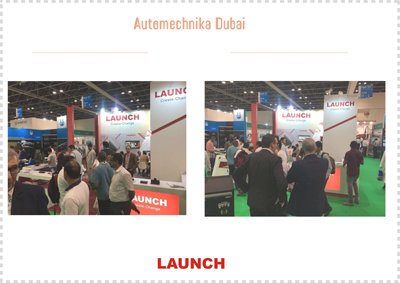 You may also have noticed some familiar products, X-431 PADIII, X-431 PRO series, lifts (TLT235SB), CAT-501S Automatic Transmission Cleaner and Fluid Exchange changer, CNC-601A Injector Cleaner&Tester and other equipment were exhibited at the exhibition.
As a highly internationalized exhibition, Dubai Auto Parts Exhibition has attracted audiences from all over the world. According to the data, 51% of the audience are from UAE, and the main sources of other international visitors are the Indian subcontinent (8%) and Africa (8). %), Asia (5%), Europe (5%), and the rest are also from the Americas, Oceania and CIS countries.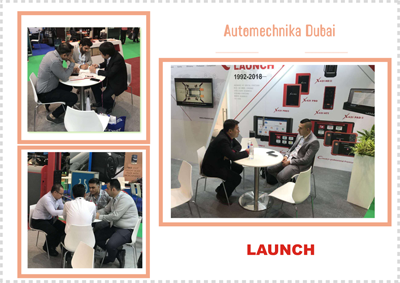 Each year in May, Launch meets with you in Dubai, and communicates the latest and most cutting-edge technologies to customers from all over the world. At the same time, Dubai Exhibition, as the most influential professional auto parts exhibition in the Middle East, has also brought many opportunities to Launch to create a successful secret.
The next stop, the 22nd LAUNCH overseas Distributor Meeting is in full preparations, welcome all Launch's friends to come to Shenzhen.