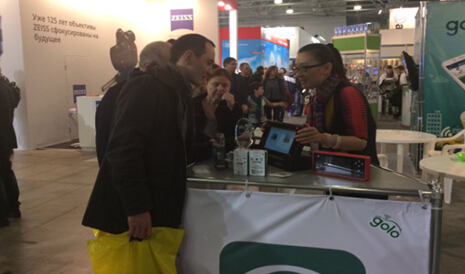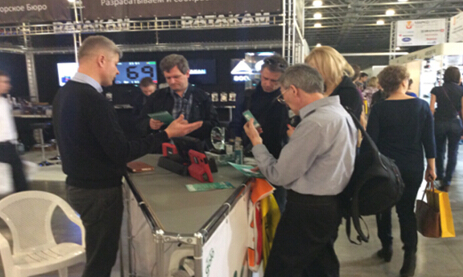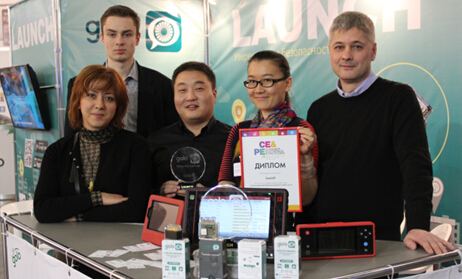 2015 CE&PE exhibition Moscow
2015 CE&PE exhibition was held in Moscow,Russiaon april 9-12. Exhibition was devoted to consumer electronics, such companies as Nikon, Sony,Olympus, Seagate also participated.  
LAUNCH stand located at the very center of exhibition area, so hundreds of people, from professionals to common drivers received the information about golo. Many of them underlined, that the idea of remote diagnosis with smartphone is innovative and perspective. Convenience is the most valuable advantage, they explain.
On april 9 and 10 exhibition was opened only for specialist, who were searching new partners. LAUNCH stand attracted lots of them, Launch-CIS managers received lots of perspective business contacts, specialists show interest in collaborating with Launch on Russian market. The most interested specialists (mostly electronics stores managers) received golo4 and carcare to test its possibilities.
Last two days exhibition was crowded with common people, interested in innovative car technologies. During the show, golo attracted huge interest, visitors were mostly interested in how does it work and what opportunities receives the owner. Launch-CIS managers were happy to answer all the questions, to show the APP using tablet, visitors were satisfied and encouraged. To make people learn more about Launch, special booklets were provided.