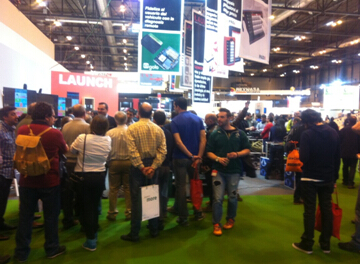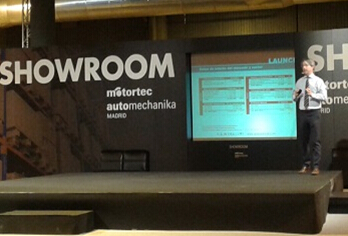 Launch Ib??rica steals the 2015 MOTORTEC Show
For the full four days of the 2015 MOTORTEC show in Madrid expo 11th March??14th March, 2015, the Launch Ib??rica stand was flooded with professional visitors who wanted to try out the new diagnostic equipment and golo.    
This year, there were over 600 different exhibitors at the Madrid expo, a 25% increase over the previous edition. Launch Ib??rica was present in hall 6, with a massive stand occupying over 100 square meters. This stand was showcasing the new diagnostic equipment and golo on one side, and the more traditional products such as the wheel aligners, CAT and lifts on the other side.
From all sides the new diagnostic equipment and golo were directly accessible, and there was even more enhanced exposure through four42??screens displaying the applications of golo, PRO3 and PADII.
Thanks to a partnership with numerous taxis outside of the expo, the team was able to really show how the equipment was able to deliver on its promise in real time to all the attendees, and they were looking forward to seeing it in Spanish to better understand the full capabilities for them. 
The team was also invited to take part in a virtual workshop where both golo and CAT501 were showcased as they would be used in a real garage. Here the visitors could see in real life how this equipment would be beneficial to them. Seeing this first hand proved the value directly to the attendees.
During the expo, both golo and golo4 won separate awards in the categories for Diagnosis and Accessories respectively. Thanks to this, the equipment was also displayed in the Innovation Gallery of MOTORTEC with other prized products in the most prominent positon of hall 6.
Furthermore, Carlos Lop??z, the commercial director of Launch Ib??rica, gave a speech during the "Showroom" forum organized by IFEMA. Carlos talked extensively about "Connected cars, and the new business opportunities for garages". This further enforced how the connectivity provided by golo can create new business opportunities for the garages.
Through the hard work of the team, and with the recognition gained from the different awards during the show, both Launch Ib??rica and golo impressed not only the organizers of the expo, but also the customers.